What Impact Will the Metaverse Have on the Future of Shopping?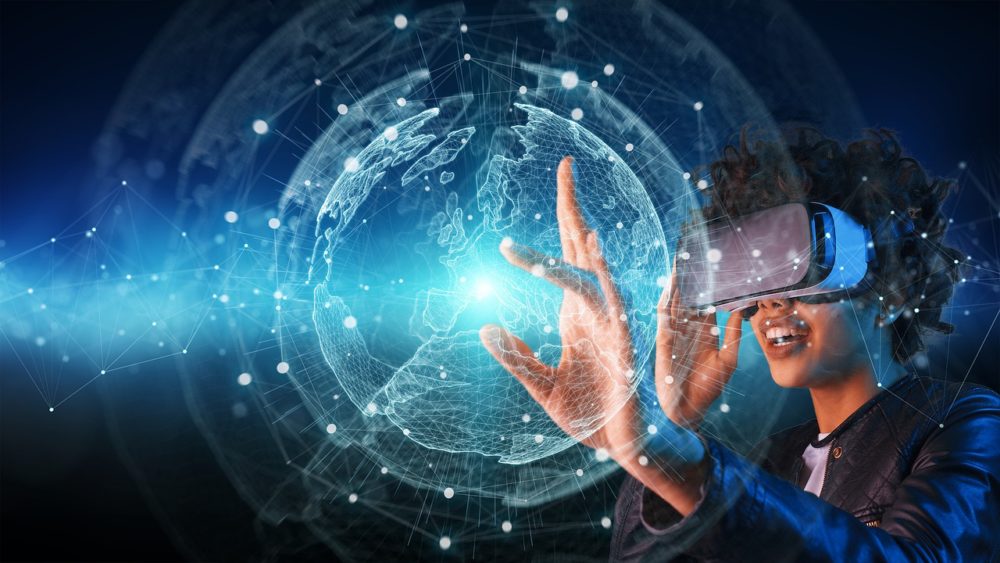 The metaverse is gaining popularity in a variety of businesses. Many companies and even government institutions appear to be persuaded by a virtual environment that can eliminate geographical obstacles while also supporting those with physical disabilities.
Although the metaverse's characteristics are not completely utilized, many people are beginning to speculate on them, investigating and analyzing their potential powers.
Shopping in general, including both physical stores and eCommerce sites, may be one of the first industries to be hit. So far, eCommerce has stayed essentially unchanged, frequently providing clients with an impersonal experience. The same is true for physical stores.
In this case, the metaverse has the ability to transform the sector and provide new experiences for customers and merchants alike. How? Continue reading to find out.
Metaverse
The 'Metaverse' is a virtual world in which people can play games, work, learn, shop from home, and socialize. The metaverse is still in its early phases of development, but its future appears bright. The use of artificial intelligence can aid in the processing of large amounts of data, allowing for rapid data analysis and pattern analysis.
The word "metaverse" has gained popularity since Mark Zuckerberg rebranded Facebook's platform Meta. Among his goals is to create a virtual environment in which current technology enhances interactions, sociality, and commercial experience.
Many firms have already begun to go into the metaverse and submit trademark applications in order to protect their ideas and promote their projects as a result of the relative limits and limitations in the context of which the COVID-19 outbreak arose. Similarly, many individuals and IT enthusiasts have begun to investigate similar Web3-based opportunities.
So, how should we define the metaverse? It is a completely virtual environment that can provide users with real-world-like experiences by utilizing developing technologies such as virtual reality, augmented reality, and others.
Games, for example, as well as concerts and business meetings, have gone virtual.
Current retail industry issues
There are various difficulties that make shopping in physical stores stressful and uncomfortable, such as traffic, distance, long queues at the register and changing rooms, and so on.
Furthermore, some people are unable to participate in such activities due to physical restrictions.
eCommerce sites appear to have rectified these concerns.
Nonetheless, merchants acknowledge the need to create improved, more personalized experiences as consumer wants and expectations grow.
This explains why new retail experiences have evolved, such as virtual changing rooms and live shopping.
Despite this, retailers believe there may be even more chances and experiences available, especially with the introduction of Web3.
Transition to virtual shopping
The move to metaverse virtual purchasing has already begun, partly as a result of the Covid epidemic. In 2021, e-commerce is expected to expand by 18%. And this upward tendency has prompted many businesses to expand their e-commerce sales by up to 40%.
Many corporations have spent large sums of money to acquire land in the metaverse realm for the purpose of building a metaverse shopping mall or other structures. Your avatar can freely move throughout these virtual environments, shopping, eating, socializing, and much more. Space is the reason firms are investing so much money. This virtual environment will provide a location for individuals to meet, host virtual concerts, fashion exhibitions, and discover new products or services. And when there's a crowd, you sell your brand and put as much money into it as you can.
The secrets to a successful metaverse career
To be successful as retailers in the metaverse—the online area where business, retail, and lifestyle collide—we must simplify our approach to metaverse ecommerce. As metaverse retailers, we're all too acquainted with when several systems don't communicate with one another. They overwhelm us and separate info. We need to make it easier to handle metaverse ecommerce procedures. That is the only way to provide our customers with an up-to-date brand metaverse buying experience. Here are some key points to consider if you want to excel in the metaverse:
A P2C retail strategy in the metaverse greatly increases your chances of selling your product. It accomplishes this by delivering real-time updates on metaverse shopping prices. It also delivers availability information and other information to thousands of commerce channels.
You can integrate your (OMS) platform with the metaverse for retail and e-commerce. P2C allows you to track and analyze metaverse retail performance in real time. You can keep track of your complete metaverse ecommerce environment at all times. This can assist you in gaining metaverse retail information needed to influence your return on investment plan.
The following factors have contributed to the rise of the metaverse malls:
1. Virtual shopping outside of the metaverse
Many retail brands are interested in metaverse malls because they provide an engaging and intuitive shopping experience. The usage of technologies such as AI offers us an advantage because we can readily examine consumer purchasing trends and behavior. Shopping is more than just buying goods or services. It is more about experience.
2. Various possibilities
As we all know, most of us go to malls to browse, which is a really basic human emotion. A shopping experience that includes an element of entertainment can undoubtedly improve the entire shopping experience. Spin a wheel, throw a dart, or pick a slip to obtain a store discount or some goodies are all straightforward concepts. Customers enjoy these interactive purchasing experiences.
AI and other futuristic technologies enable us to evaluate and track consumer profiles and create personalized recommendations based on their preferences. Shoppers can browse virtual stores, use a 3D trial room, and try on ensembles in 360-degree views. Customers will be able to try on accessories, get beauty advice, buy a car, or even land.
The entertainment and gaming industries would benefit from the metaverse mall. Traditional shopping complexes will continue to exist. However, metaverse mall is the future of virtual shopping malls since it draws young customers who wish to invest in non-fungible tokens (NFTs).
3. Artificial intelligence avatars and social engagement
Avatars driven by artificial intelligence represent you in the virtual world. AI allows for the imitation of real-world human characteristics, expressions, and motions. This will make shopping in a metaverse mall more exciting.
The nicest part about avatars is that we can alter their appearance, such as their hairstyle, dress, and shoes, to make them look like the owner. To portray your appearance, you can buy accessories, clothes, and shoes for your digital avatar. This will launch the shopping window for the digital avatar. Some brands sell avatar clothing, shoes, and accessories in the metaverse.
4. Shared experience
Furthermore, with a digital avatar, you can connect with sales executives who can assist you in the virtual store as well as enjoy digital shopping with friends. This evolving digital realm will allow you to roam between different metaverse malls while providing a cohesive experience. In the real world, we go shopping with friends and interact with sales representatives in person.
With the help of modern technologies, the metaverse mall experience will eventually become more social, natural, and intuitive. Avatars will be able to view, talk with, and offer real-time guidance and support to one another. We can choose who will join us in the virtual store for shopping and connect with sales executives via avatars or video chats using this social shopping feature.
5. Online wardrobe
Virtual wardrobes will become more common as AI technology improves. Virtual clothing is already gaining popularity. A virtual wardrobe will allow you to store your existing garments and purchase custom-made new ones. Based on past data, AI will analyze your unique purchasing attributes and patterns and create unique style recommendations.
As artificial intelligence advances, outfit generator applications will emerge. This would provide a fresh location for fashion fans to explore. By creating exclusive digital clothes, AI algorithms will generate all new fashion trends. In the future, there will be a plethora of such fashion outlets in metaverse malls.
With the use of artificial intelligence and other modern technology, metaverse malls will create new opportunities. Shopping in a metaverse mall will become significantly more engaging and intriguing as a result of this.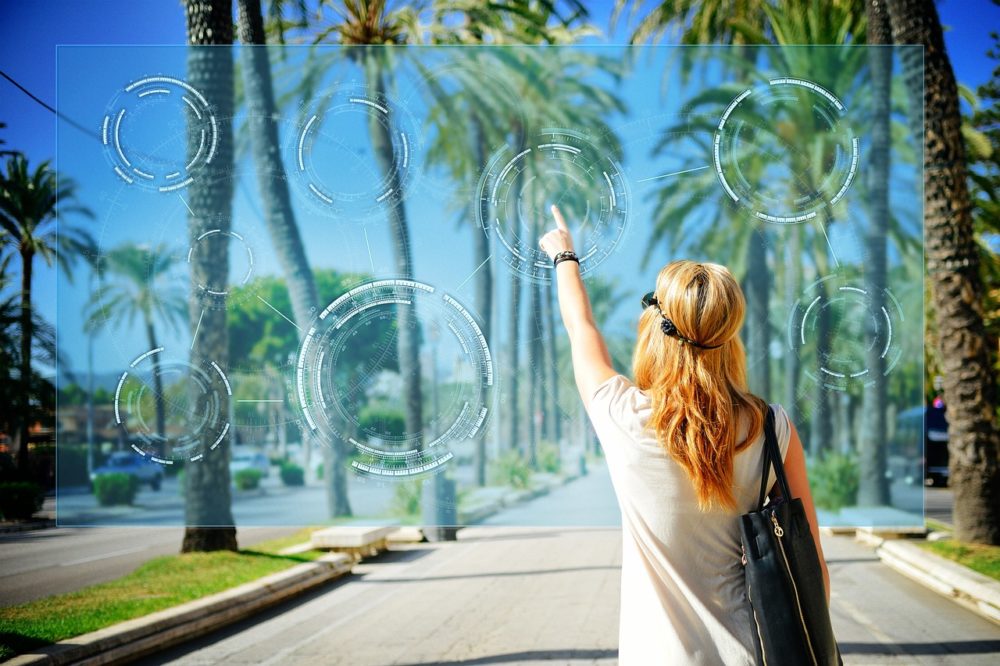 6. AR and VR immersive experience
Multiplayer video gaming and online shopping gained immediate popularity. This prompted various brands to create digital assets ranging from fashion to consumer goods. These assets can be offered with physical things or entirely through the virtual world. AR and VR gadgets will be used to enter the metaverse mall.
Your avatar will serve as your virtual identity. You can speak with people in real time and turn your virtual shopping experience in the metaverse into 3D. These days use of VR headsets is not skewed towards men; many women use VR headsets for an immersive online virtual experience as well.
Though VR or AR is not a mandatory feature for you to experience the metaverse, it adds a different dimension and makes your metaverse virtual shopping experience immersive and exciting.
What role does the metaverse play in redesigning the purchasing experience?
Although the concept of metaverse commerce is still in its early phases, we can already observe its impacts and utility in businesses and communities.
Consumers appear to be enthralled by the possibility to visit a store rapidly and complete the purchasing procedure swiftly and easily.
People in the metaverse could have similar experiences to connecting to an eCommerce site. People would be able to connect with other avatars, whether or not they work for a certain shop, and have conversations with them in addition to merely joining a site.
This could be beneficial for getting information about a specific product, experiences, etc. In this case, responses would be sent far faster than is customary when sending a query to a website like Amazon.
Simultaneously, business owners may benefit from this because they will be able to join their metaverse shopping mall and communicate with visiting avatar clients. In this case, they would be able to answer all of the clients' questions, eliminating any uncertainties that would prevent them from making a purchase. This would boost trust and brand recognition.
As a result, in addition to the basic shopping experience, the metaverse may offer a social component, as well as a way for businesses to build communities and become closer to their customers.
What potential prospects does metaverse shopping hold?
Although many people believe that the metaverse is just for children, the advent of new technology and devices, such as VR headsets, may soon change this perception.
The metaverse shopping experience may eventually result in a new and improved manner of socializing, consuming services, and purchasing.
For example, we might be able to put on our VR headsets, join the metaverse, and enter shopping rooms where we can interact with store employees, virtually try on clothing, and buy and have it delivered to our houses.
Customer service may also differ in this way. Client avatars may eventually be able to link to a specific metaverse store and have a customer expert avatar answer all of their questions, thanks to advances in artificial intelligence and machine learning technologies.
Interactions with other avatars will improve the overall shopping experience by introducing a social component.
Initiatives in the shopping metaverse
Many firms have already joined on the bandwagon and marketed their new efforts, potentially disturbing what look to be future fantasies.
Some are still in development, while others are ready to go.
Here are some instances of shopping experiences in the metaverse:
Metaverse mall: The announcement of the launch of a virtual mall recently made headlines. The Metamall firm has unveiled ambitions to build a virtual mall within the metaverse and attract some of the world's most well-known retailers to Web3. The firm claims that the construction of this mall will allow customers to bypass geographical limitations and have a more realistic shopping experience.
Virtual shops: While a mall appears to be a larger and more demanding project, some world-renowned corporations have already established and opened public fashion outlets. It might be Tommy Hilfiger, PUMA, Bulgari, Kate Spade, or any number of other companies.
However, the category is not restricted to fashion. The announcement of a pharmacy opening its doors to the metaverse, allowing customers to have medical consultations and prescriptions delivered to their homes, was also among the headlines.
The last wise words
Despite its early phases, the metaverse has great aspirations and exciting potential applications in a range of fields, including retail.
Many businesses are creating virtual worlds on their websites. They will eventually join the metaverse platform. Experimentation with metaverse initiatives is already underway. As previously stated, metaverse malls have seen an increase in metaverse virtual shopping.
Web3 technologies and VR devices will enhance these metaverse retail experiences and provide users with new ways to carry out regular tasks.
Would you like to receive similar articles by email?