This Is What the Future of Cloud Computing Looks Like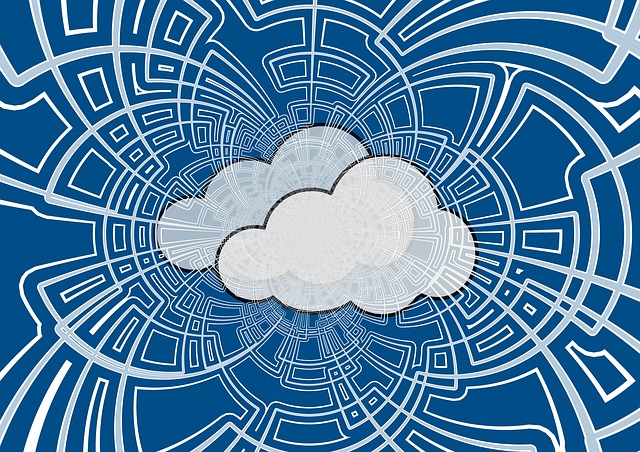 The global public cloud services market growth has risen to 18.5%, from its $219.6BN valuation in 2016 to the $260.2BN revenue number in 2017. And the growth is nowhere near done. It is expected that around the last of 2018, around 50% of the enterprises would be utilizing a cloud application, service, or platform. With more mobile app development companies adopting cloud platforms in 2018, we will see an increase in efficiency, collaboration, and cost-effectiveness.
Here are the cloud trends that businesses should prepare their strategies around
1. Expansion in Cloud Services
A number of cloud providers like Microsoft and Amazon are continuously expanding their coverage all around the globe. This expansion allows businesses with a specific data storage requirement leverage the cloud services, which would have been unavailable. AWS is presently the Cloud leader when it comes to international coverage, with over 49 availability zones and 18 data centres across the whole world.
A number of cloud based service providers have also shifted from earlier per-hour billing cycle to per-second model for their storage services, a shift that is a lot more cost effective for the SMEs. The pay-as-you-use model offers businesses a lot of flexibility for spinning up new events and for doing a lot more work in much less, and allows them to pass on the cost they save to their clients.
2. Advent of 5G
It is anticipated that the world will get introduced with 5g internet network this year. And with an internet speed that would allow people to download 4 hours of movie in under 2 minutes, more and more companies will now be shifting to cloud services.
Also, the amplified network speed would promote highly responsive and quick loading apps or the services. Above all, IoT industries would benefit immensely through the advent of a fast network as they would be able to upgrade the PaaS, SaaS, and other in-house platforms. Also, they will be able to deliver more real-time data in more efficient manner.
3. Serverless Architecture
FaaS or Serverless Architecture will continue finding a rise in demand. In the serverless platform, the issue of idle events is mitigates, and the customers then only pay the portion of a penny every time some function gets executed.
Amazon Web Services incepted the concept of serverless architecture in the year 2014 with their flagship cloud – Lambda. Since then, a number of the AWS services – S3, NoSQL DynamoDB database, and Aurora Database platform – are working in serverless mode.
AWS has also gained the capability to run Lambda equations on the Internet of things devices with the help of its Greengrass platform that can execute Lambda functions even in low-connectivity regions without taking it back to the cloud.
4. Edge Computing
Edge computing – a technology used to perform data processing from the network edge for the optimization of cloud computing, is also on the growth chart. Edge Computing is comes into picture because of a growing usage of IoT devices.
Edge is important and the world will see its constant rise as the technology will be needed for running real-time service for it can streamline the traffic flow coming from various IoT devices.
5. Machine Learning and AI
Cloud is the necessity to process the huge amount of data that is required for machine learning, big data, and augmented reality, The cloud providers are constantly coming up with open source AI and machine learning tools that lowers restriction to entry and grows cloud accessibility for the developers.
A number of machine learning abilities are now being integrated in the cloud platforms, which makes it easy to combine the elements of image recognition, artificial intelligence, and voice based services in cloud devices and software.
Incorporating Machine Learning with with Cloud platform, AWS has launched SageMaker, which is a completely-managed service which allows data scientists and developers to create, educate and then deploy the AI and machine learning models on any scale.
6. Rising Demand for Cloud Containers
Containers bundles a program's complete runtime environment, which includes the libraries, application, configuration files, and dependencies. The containers make sure that the software is running reliably, irrespective of the environment (from testing to organizing to the final production, from physical to virtual machine, and from Operating System to Operating System.
Containers are now being used by mobile app developers on all private and public clouds. While, in 2016, 31% enterprises globally were going back and forth with the decision 22% were using containers, came 2017, and the number grew to 47% companies evaluating and 25% of them actually using the containers.
7. Hybrid Cloud
With more companies adopting the cloud services, most of them don't rely on one-size-fits-all mechanism. The hybrid cloud plan that consist of a mix of public and private cloud system, allows companies to choose the ideal workload, for right environment, at all times. It makes companies stay agile even as their business needs are altered and not locked with any specific vendor.
A number of cloud vendors offer hybrid solutions, like Microsoft with its Azure Stack, IBM, Oracle, and Google. Amazon Web Services collaborated with VMWare for hybrid cloud solution. The customers can operate a complete suite of the VMware software on a dedicated infrastructure in the AWS's open cloud.
Cloud Services are prepared to be used more strategically in the coming future. What predictions can you make for the Cloud Technology? Let us know in the comments below.