This Is What the Future of Cloud Computing Looks Like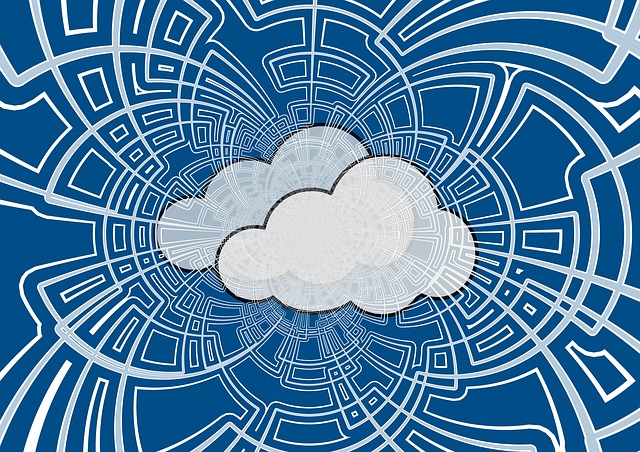 The global public cloud services market has experienced a growth of 18.5%, increasing from its valuation of $219.6 billion in 2016 to a revenue of $260.2 billion in 2017. This growth is expected to continue, with an estimated 50% of enterprises utilizing a cloud application, service, or platform by the end of 2018. As more mobile app development companies adopt cloud platforms in 2018, we can anticipate improved efficiency, collaboration, and cost-effectiveness.
Here are the cloud computing trends that businesses should consider in their strategies:
1. Expansion in Cloud Services
Providers like Microsoft and Amazon are continually expanding their global coverage. This expansion enables businesses with specific data storage requirements to leverage cloud services that may have been previously unavailable. Currently, AWS leads the cloud industry in international coverage, boasting over 49 availability zones and 18 data centers worldwide.
Several cloud-based service providers have shifted from per-hour billing cycles to a per-second model for their storage services. This shift is more cost-effective for small and medium-sized enterprises (SMEs). The pay-as-you-use model offers businesses flexibility in spinning up new events and accomplishing more work in less time, allowing them to pass on the cost savings to their clients.
2. Advent of 5G
The introduction of 5G internet networks is anticipated this year. With internet speeds that allow people to download a 4-hour movie in under 2 minutes, more companies will transition to cloud services. The increased network speed will also promote highly responsive and fast-loading apps and services.
Additionally, IoT industries will benefit greatly from the fast network, enabling them to upgrade their Platform as a Service (PaaS), Software as a Service (SaaS), and other in-house platforms, as well as deliver more real-time data efficiently.
3. Serverless Architecture
Function as a Service (FaaS) or serverless architecture will continue to see increased demand. In the serverless platform, the issue of idle events is mitigated, and customers only pay a fraction of a penny each time a function is executed.
Amazon Web Services introduced the concept of serverless architecture in 2014 with their flagship cloud service, Lambda. Since then, several AWS services like S3, NoSQL DynamoDB database, and Aurora Database platform have operated in serverless mode.
AWS has also gained the capability to run Lambda functions on Internet of Things devices through its Greengrass platform, even in low-connectivity regions without needing to go back to the cloud.
4. Edge Computing
Edge computing, a technology used for processing data at the network edge to optimize cloud computing, is also on the rise. This technology becomes crucial due to the growing usage of IoT devices. Edge computing is essential for running real-time services, as it can streamline the traffic flow from various IoT devices.
5. Machine Learning and AI
Cloud infrastructure is essential for processing the vast amount of data required for machine learning, big data, and augmented reality. Cloud providers are continually introducing open-source AI and machine learning tools, reducing entry barriers and increasing cloud accessibility for developers.
Many machine learning capabilities are now integrated into cloud platforms, making it easier to combine elements like image recognition, artificial intelligence, and voice-based services in cloud devices and software.
AWS has introduced SageMaker, a fully-managed service that enables data scientists and developers to create, train, and deploy AI and machine learning models at any scale.
6. Rising Demand for Cloud Containers
Containers package a program's entire runtime environment, including libraries, applications, configuration files, and dependencies. They ensure that the software runs reliably across different environments. Mobile app developers are now using containers on both private and public clouds.
7. Hybrid Cloud
As more companies adopt cloud services, many prefer not to rely on a one-size-fits-all approach. The hybrid cloud strategy, which combines public and private cloud systems, allows companies to select the optimal workload for the right environment at any given time. This flexibility enables companies to remain agile as their business needs evolve, without being locked into a specific vendor.
Several cloud vendors offer hybrid solutions, including Microsoft with Azure Stack, IBM, Oracle, and Google. Amazon Web Services has collaborated with VMWare for a hybrid cloud solution, allowing customers to operate a full suite of VMware software on a dedicated infrastructure within AWS's open cloud.
Cloud services are poised to be used more strategically in the future. What predictions can you make for Cloud Technology? Share your thoughts in the comments below.
Would you like to receive similar articles by email?