Advancements in Car Safety Over the Past Decade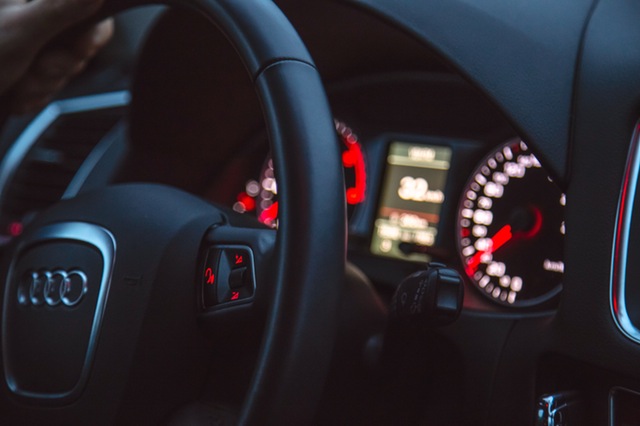 We've come a long way when it comes to vehicle safety since the first safety feature was introduced. The seatbelt, created in the early 1900's, was the very first innovation created to keep drivers and passengers safe on the road. Eventually perfected into the three-point design we use in all vehicles today, safety has been the top concern of car manufacturers around the globe. When Volvo patented the three-point design in 1959, they released it for free to the open market so that everyone could have access to this life-changing (and life-saving) advancement. Since then, car companies have been putting safety first and working hard, with the help of modern technology, to keep their vehicles updated with the latest safety features. This is not great if you're a car accident lawyer, but great for everyone else. Here are some of the biggest developments in the last ten years that have kept us safe on the road.
Navigation options
Something you may not think of as a safety feature, the updated navigation systems in vehicles have significantly reduced the number of accidents on the road. While GPS devices have been popular for years, making them commonplace in vehicles is a fairly new practice, especially as advanced as they are today. Before GPS became standard in vehicles, we might be fumbling with hand-written directions, maps, or taking risky moves on the road because of wrong turns. Now, almost every car is outfitted with GPS navigation systems, and most do more than just display a map. Many vehicles have turn-by-turn directions displayed on the dashboard, so you can keep your eyes on the road as much as possible. They also usually have audio directions you can enable, so your eyes can stay fully on the road and there won't be any last-minute emergency pull-offs or quick turnarounds in unfamiliar areas that might result in an accident. Other similar advances that have improved safety are the ability to take phone calls through bluetooth in the car and reroute your GPS through voice commands.
Lane-keeping assist
Before Buick created the first electrical indicator in 1938, it was customary to stick your hand out of the window and signal a turn the same way bikers do. Now, not only do we have electronic blinkers to alert other vehicles to our turns and lane shifts, but we have lane-keeping systems in many newer cars. This innovative technology keeps your vehicle from veering out of the lane. During crashes of all types, whether it be driving under the influence, a screaming child distracting you in the car, or your coffee spilling in the car on the way to work, swerving out of the lane is one of the most common reasons for a crash. Lane-keeping technology keeps your vehicle within the lines of the road, as well as warning you when you're about to leave your lane. Research shows that this advancement has reduced this type of crash by over 10%. Vehicles also commonly come with blind-spot assistance now, to alert you to cars and pedestrians in your blind spot that you may not otherwise see. This is more common in larger vehicles with lower visibility. While the technology is older than ten years (it originated in the 50's!), a favorite for safety is the back-up camera, a savior when it comes to parking or pulling out with a larger vehicle.
Emergency brake sensors
Similar to lane-keeping, emergency brake sensors were created to prevent another common type of accident – rear-ending someone. By sensing the road around you, these sensors will judge how close you're getting to what's in front of you, which may be a vehicle, a wall, etc. It will warn you of your proximity, but in case you do not heed the warnings, it has the ability to hit the brakes for you, should you get too close. Vehicles with this technology are often outfitted with other pre-crash systems. Some vehicles even so as much as adjust your seat position so the airbag will deploy in a way that provides the best results, or monitor the driver's alertness to sense for impaired driving.
Would you like to receive similar articles by email?