5 Practical Ways to Check If a Website Is Legitimate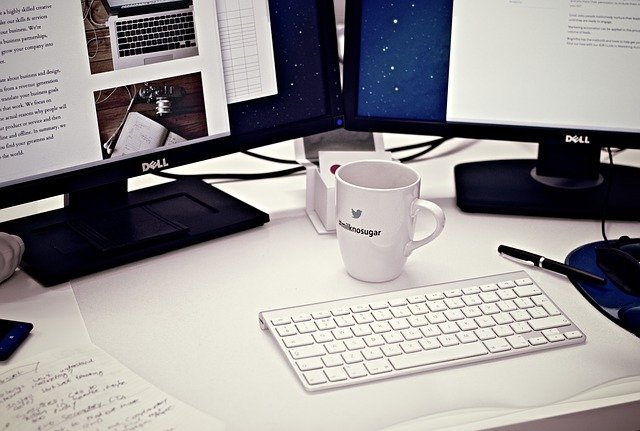 While we often feel safe browsing online from the comfort of our home or office, the worldwide web is not necessarily always a nice safe place. There are plenty of wonderful websites and companies online that provide us with quality service and ensure that they will keep our information safe. Unfortunately, not every site works this way. There are many people who use fake websites to access confidential information and steal money. Thankfully there are a few steps we can take to help keep us away from illegitimate websites.
1. Do a Little Research
Are you shopping on a website you've never heard of? Do the sites deals seem a little too good to be true? Do a little of your own personal research to learn more about the site. Use your search engine of choice to find out a little more. Looking up reviews of the site is a great place to start. If the website is not legitimate you will most likely find some negative reviews out there.
2. Contact the Website Via E-Mail or Phone
Checking a websites contact information is one of the best ways to not only find out if a site is legitimate, but also to see if a website is professional. First, you will want to see if the site simply provides contact information. If it is challenging to find any contact information then this is a huge sign that this site may not be legitimate.
If you are able to find contact information, try using this information to contact the site. If the line is disconnected, or you do not receive any kind of response, you should be wary of this site. Even if the site is legitimate, not having an adequate way of contacting the site and/or business is concerning.
3. Does the Site Name Have an SSL?
A fraudulent website may not purchase a Secure Sockets Layer, more commonly known as a SSL certificate. A SSL certificate will help ensure that any data or sensitive information inputted into the website is transferred in a secure and safe manner. You can identify a secure website with SSL certification as the web address will have a lock symbol next to it and start with HTTPS (not HTTP).
A site without SSL may be legitimate, but it means they can not necessarily guarantee the security of any information inputted on the site. It is best to stay away from websites without SSL, regardless if they are legitimate or not.
4. Check Out the BBB
When in doubt over a website, the BBB, or Better Business Bureau, website is a great resource to help you learn more about a site. Check to see if they have any reviews about the company. If you find out that the site has negative reviews then this is another red flag to stay far away from that particular company or site.
5. Trust Your Judgment
When it comes down to it, sometimes the best tool for checking if a website is legitimate is your own judgment. A site may have SSL certification, or have no reviews on BBB, but this does not necessarily guarantee that this is a legitimate site.
If even after a little research you are still unsure about using the website or company, it is better to stay away, than risk having to deal with hackers, viruses, or fraudulent charges.
Additional Tips to Help You Stay Safe:
Try Alternative Payment Methods
Even if a website or company seems legitimate, they could still possibly be hacked themselves. If you have the option when purchasing something online, choose an alternative payment method that does not directly link to your credit card or banking information. Many websites offer the option of checking out through PayPal. PayPal is a popular and secure service that will help keep your information safe when shopping online.
Avoid Using Public Wi-Fi
While it may be tempting to connect to a public Wi-Fi network when traveling, one should take caution when doing so. With public Wi-Fi you are unable to tell how secure the network is, as well as who else is connected to the network. By using public Wi-Fi you are opening yourself up to the potential dangers of hackers and identity theft.
If you absolutely must use a public Wi-Fi network, then be sure to find a VPN to use. A VPN will encrypt any information being sent or received, making it nearly impossible for anyone to access your personal and confidential information.
Use Strong Passwords
While it may seem like common sense, many people get in a habit of creating passwords that are simply easy to remember. While remembering your passwords is important, it's often even more important to create strong and unique passwords that will keep unwanted people out of your accounts. When creating a password be sure to use a unique mixture of numbers, lowercase letters, uppercase letters, and characters. Also, don't use the same password for all your accounts. If you have trouble coming up with and remembering strong passwords, then use a password generating service like LastPass.
Have you ever encountered an illegitimate website? What tools do you use to find out if a website is legitimate?
Would you like to receive similar articles by email?