10 Things to Consider While Choosing the Cloud Server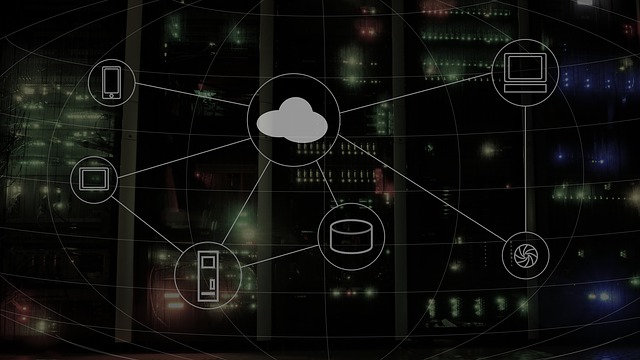 Today, cloud computing and AWS Training has become one of the most talked-about topics within the field of information technology. There are several IT giants like Amazon, Microsoft and Google who are presenting some wonderful examples of this latest form of computing technology. A substantial part of credit for this ever expanding field of the cloud hosting services certainly goes to these IT giants.
Cloud computing has made it easier for businesses to outsource their infrastructure. AWS is a great option to allow businesses to increase their effectiveness and focus on their core business. It is a secure, affordable and reliable platform that makes cloud computing accessible to businesses which would never have had access to expensive licensed software and infrastructure.
Taking into considerations the many benefits associated with cloud computing, it's important to choose the best cloud server that will meet your business needs. Choosing the right cloud provider for your company requires more than just the idea of visiting the prospective cloud vendor's site and reading reviews on other sites. If you're looking for a cloud server, then this article is for you.
Below are 10 things that you should consider when choosing the cloud server:
1. Reliability
How reliable is your cloud server? Can the cloud vendors consistently handle robust bandwidth as well as data exchange in uptime? You should ensure that you partner with reliable hosting providers that can manage the whole hosting environment, more so if your website normally receives robust traffic in uptime.
2. Financially stable
You should also consider the financial stability of your cloud vendors. The years of experience in hosting (more than ten (10) years is usually recommended) and the server's position in the stock markets are significant factors that you should consider. Get all the latest updates on the cloud server's stock prices, financial reports and earnings to help you decide on which server will be best suited for you.
3. Pricing
Also, make sure that you look at pricing plans before you purchase any package. Whilst some cloud servers claim to have cheap rates, this will not spare you on the upfront payments and any other long-term contracts. Ensure that you sign up for cloud accounts that offer flexible pricing and also allow you to scale up/down according to your own IT needs.
4. Expertise
Choose a cloud provider that's an industry expert and is also an established brand which is familiar with nearly any software that your IT Company wants to use. In addition, the cloud expert should also have anticipated what many enterprise users need and jumps ahead of competition as the proactive cloud expert.
5. Easily managed
The cloud provider ought to have a very easy management system for IT staffs to manage, control and even maintain with simplicity and efficiency. Find a cloud server that will allow you to view the servers in one unified interface.
6. Integration
Late adopters are in some way half-hearted to migrate the entire infrastructure to the cloud simply because of the fact that they are widely used on premise working environment. In the event that you see the potential that will allow clouds to accelerate your business, you should then find a cloud server that provides easy integration of the current network resources into cloud applications and servers.
7. Openness
This technological consideration generally pertains to the cloud servers on seamless workload and virtual machines movements. If you aren't ready to move the whole infrastructure, then make sure that the cloud service vendor is open for the flexible solutions.
8. Network Ownership
The cloud server must have a robust, resilient and secured network for delivering reliable network connectivity via the cloud services with a lot of efficiency. The cloud server must be capable of managing unforeseen challenges of the cloud services and also take ownership of the entire infrastructure.
9. Customer-driven
It's quite hard to work with cloud vendors that are only after profits and sales. Make sure that the server is customer-driven and also provides 24/7 customer support whether in chat, email or call. You might also make your very own research just by comparing customer satisfaction and the employee approval ratings of the server from various sources.
10. Transparent
Apart from transparent pricing plans, you should also take a look at managed service level agreements, data and security policies, and terms of service of your cloud service vendor. The last thing that you would want to do is to compromise your customers' private information and experience outage in peak seasons.
Conclusion
In conclusion, cloud computing has played a very huge role in improving several businesses worldwide, allowing them to scale the infrastructures that they need. Cloud computing also provides flexibility and driving operational efficiencies, thus enabling companies to react faster to any operational issues that might arise.
Would you like to receive similar articles by email?