How Will Windows 8 Affect Web Browsing?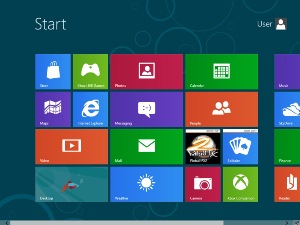 Web browsing has been changing through small and imperceptible steps since its introduction. The ways in which we use the internet and communicate through the World Wide Web have changed dramatically, and continue to do so on a daily basis. Windows 8 beta gives us a glimpse into the further integration of the internet into our lives and what this will have to offer, but first let us look at the minor changes to the web that have made it into what we know and love today.
In the beginning, the internet was a loose and undefined place that required a deep understanding. As search engines, such as Google and Yahoo, were introduced, this began to change dramatically. These engines allowed us to quickly find and understand the materials we were looking for and enabled us to utilise the web in an organised and reasoned manner.
These search engines have since become more advanced and they now organise themselves and show individuals specific results depending on the history of their previous interests. Adverts are now tailored to the extent that searching for a particular field will guarantee adverts of that kind along the edge of the screen.
In addition to this tailoring of preferences, the internet has become a hub of communication and a means through which to socialise. Whether communities exist for fun or for work, there are endless corners of the web where people gather to discuss specific aspects of practically everything you can think of.
Collating, collecting and organising this flow of data has become the task of numerous companies and individuals. This can be seen when you turn on your mobile phone and it tells you how many emails you have awaiting you, next to an icon that tells you how many notifications you have on Facebook. The internet for individuals has become more and more of a one-stop shop where everything of interest to the user is collated. For all intents and purposes, the internet is now navigated for us, so that we simply have to sit back and enjoy. This is what matters to Windows 8.
The free Windows 8 download and the Windows phone of 2011 give you a glimpse into Metro UI, the basic system that runs throughout the Windows 8 OS. The Metro user interface is a system that brings everything together. Whether this involves apps for work or a social media site with pictures of your family, all of your information and needs will be stored in the same place.
The tile-based system of the Metro UI allows the collation of the internet and of applications in a way that has never been done before. The tiles will be live, so users will literally be able to see what is of interest to them and then parachute straight into this area. Metro UI will actually allow users to cut out the middle step of visiting a particular website by selecting their desired destination from the homepage.
Windows 8 represents a move toward a more tailored system that is ready to take you to whatever region of the internet you desire — without any effort on your part. It is a peak of user customisation that integrates the internet browsing experience entirely into the Metro dashboard.
Would you like to receive similar articles by email?