What Makes a Smart City Smart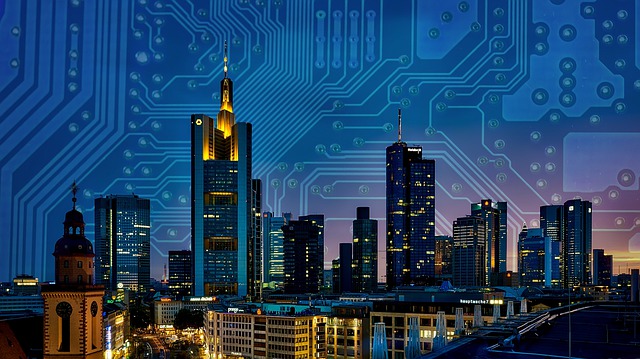 The idea of the smart city has been evolving for quite a long time now. The use of modern technologies is at a core of the concept of smart cities. IoT developer is a very promising career as these specialists would play a critical role in the evolution of traditional cities to smart ones across the globe.
High rise structures, roads or beautiful skyscrapers don't make a city smart, but in fact, it should be a city where technologies are used together to make it a most livable place for the human beings.
"Clearly, then, the city is not a concrete jungle, it is a human zoo", as put by Desmond Morris a well known Zoologist. So, it is very imperative that a smart city should be a great place to live in.
What Is a Smart City?
There are many different definitions of the term "smart city" but a few things are very common in these definitions even though they are put forward by different city planners, technical people and sociologist. The improvement of the city infrastructure and public systems like transportation, sewerage system, communication system, governance, energy system, environmental protection, public safety, public health, education system, social security and other systems by using the power of modern technologies and communication technologies.
Numerous IoT solutions are extensively adopted in building a smart home, office and many other places. But the implementation of individual IoT projects in private properties is much easier. To create a smart city, you will have to implement widespread IoT solutions that use the latest IoT technologies, devices, software tools and programming languages. The public system and governance should be more efficient, reliable and effective.
The main points of an exemplary smart city should include:
Access to government services should be easy and online
Energy should be saved with the modern IoT based automation
Manufacturing industry should follow industrial IoT automation practices
The public transportation, health and education systems should be automated
Power grids and energy supply should be fully automated and sensor-based
Policing and law and order system should be highly responsive to mobile and internet
Monitoring of crime and other activities in the critical areas should use latest technologies
Like many other technologies, the future of IoT is also extensively associated with the smart cities globally.
Examples of a Few Smart Cities
See below a few top examples of Nordic smart cities along with the reasons why they qualify for the category.
Stockholm, Sweden
Focused on becoming world's smartest city by 2040
Two-way communication between government to people and people to people through social media channels
Public Wi-Fi system
Established KTH and ICT Arena for smart cities project supervisions
Use of automated smart bins powered by solar panels
Automated traffic management system
Tampere, Finland
Automated tramway system fully green
Sensor-based water system
All digital systems to be placed on the shore of the lake
Automated parking system
Smart city government in place with easy public access to government services
Highly efficient education and health system powered by the latest technologies
Frederikshavn, Denmark
100% use of renewable energy
Optimized system of energy use
Renewable fuels in the public transportation
Effective use of public infrastructures for economic and commercial spin-offs
Efficient and effective communication between public and government
E-governance implemented in many departments
Role of IoT Developer in Smart City
The latest technologies like IoT, sensor-based monitoring, communication software and machine learning are extensively used in smart cities. The role of an IoT developer or an IoT engineer is very critical because he/she has to be able to make all these machines and technologies work together.
How Smart Cities Will Look Like in Future?
In the view of Carolien Gehrels, Vice Mayor Amsterdam, "Smart cities will be interconnected with each other through new ideas, technical solutions and cooperation to make the lives in the cities more pleasant and easy".
The smart cities of the future will look cleaner, more natural, livable and organized. There would be minimal wastage of the city resources and efficient use of the public and private systems.
Final Takeaway
The improvement in all public and private systems with the help of modern technologies will help in the efficient running of the public and private systems. This will lead to a happier and easier life of the people living in the smart cities.
Would you like to receive similar articles by email?