Would Virtual Reality (VR) replace Smartphone in Future?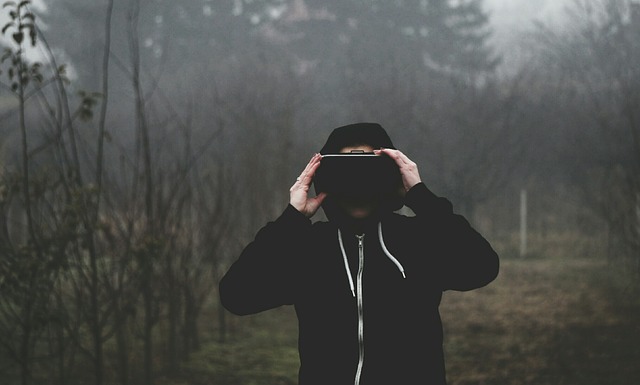 The research on Virtual Reality is growing day by day. In today world technology is changing and developing rapidly and many latest technologies are perceived to get obsolete in future.  Smartphones were a game changer in the era of the cellphone. They surpassed the traditional phone industry. Many conventional phone developers who couldn't develop with time eradicated from the market. Now, the smartphone industry is facing another challenge in the form of Virtual Reality. It's hot debate of the day that whether VR has potential to replace the Smartphone.
Is it Time to say goodbye to Smartphone?
As new technologies are growing and companies are investing heavily in latest technologies, the demand for alternatives to Smartphone will be growing in future. The most alarming situation for smartphone industry is Virtual Reality. We can readily perceive that Virtual Reality will take the place of Smartphone in the near future. Because VR Technology is positively evolving. Practically thinking, time will come when the Smartphone will be considered as obsolete.
Smartphones VS Virtual Reality:
Some people still think that how VR will take the place of the smartphones. They believe that main hindrance to the success of VR is the smartphone. They consider smartphone handy and easy to use. Everything happens around the world just comes with the small, user-friendly gadget. Gaming, news, camera, GPS, audio/video, shopping, social networking, chatting and talking with friends, reading, and even online research all come in one place with a comfortable use gadget called a smartphone.
Taking considerations of all these questions following are some solid reasons which prove the Virtual Reality will definitely replace Smartphones in future.
Watching Movies:
With Virtual Reality, we will be able to watch movies virtually. Viewers will have a significant theater-sized screen in front of them and having a privacy because they would have their own headset. Unlike smartphones, they wouldn't need to hold any gadget and can enjoy viewing on YouTube while lying on the bed or in any comfortable position.
Viewing Websites:
We all visit many websites in our daily life. We see sites in the 2D Technology where only a flat screen shows us audio/visual or content of the page. Imagine visiting a website of a housing society in VR in comparison to Smartphone. On a smartphone, we can only see the pictures of the site, but in VR website mode called as  WebVR, we can view the website as we are standing in the middle of society. We can have experience of artificially visiting that site. The WebVR will both practically and aesthetically cool concept.
Gaming:
The gaming over smartphones is making children lazy, violent and also stops their mental growth. The physical activity is necessary for kids. In VR gaming mode these issues will be resolved. Kids will not just have a joystick in their hands while looking at the screens. Instead, they will be in virtually artificial real like environment, where they will move, run, punch and having all the activities which are necessary for the actual playground. Parents will prefer VR over smartphones to allow their children to involve in the physical excursion.
Shopping:
The biggest problem in online shopping is that most of the times you don't get a product what you have expected. Similarly, you can't check the size and fitting of your body. VR is going to solve all of your online shopping problems. You will be able to touch and check the quality of the product. The VR shopping will be more fun than the physically going to market shopping because it can and will also review the size, weight, physique, and height of your body. Interestingly the head of VR at Shopify designed VR application where you can create your own shirts. More features will also be coming as VR technology gets accessible and commercial.
GPS:
Virtual Reality takes you into another world so using VR GPS can be risky because you won't be able to concentrate on the driving. Google Maps don't allow you to get lost and take you to the exact desired location. Smart Phone application for GPS Navigation is useful while driving. However, we expect Google Earth VR to solve this problem as well.
Future of VR Technology:
Above mentioned are few of many most commonly used applications of Smartphones vs. VR. After the commercial launching of VR Technology, people are expecting a change in gaming. Furthermore, predictions are that smartphones will totally get obsolete and the era of Virtual Reality will start.
References:
Would you like to receive similar articles by email?