How to Track a Teen's Cell Phone Without Them Knowing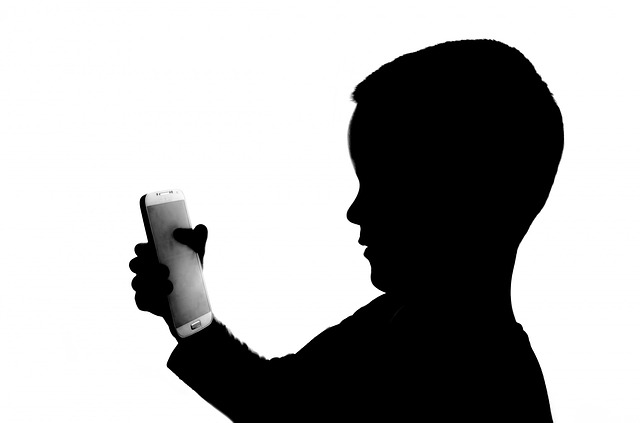 There are many ways to track someone's cell phone without them knowing, but is it possible to track your own teenager's cell phone without him or her knowing? Maybe they are exhibiting suspicious behavior, have friends or classmates who are bad influences, or you just want to make sure they reach their intended destination. Whatever your reasoning, you need to know how to track their cell phone safely and legally.
Teenagers do indeed live secret lives at times, much of which is conducted through their smartphones and social media. A 2012 survey revealed that at least 70% of teenagers hide their online behavior from their parents. Any good parent will want to be able to track a cell phone location without them knowing, not because they want to spy on their children but because they want to keep them as safe as possible in this dangerous world. The following are a few clever ways that teens try to conceal their activities and locations:
Clearing their browser history
Minimize or close their browser when interrupted
Hide or delete messages or videos
Create private email addresses that parents are unaware of
Hack into social media or other websites
Use disguised apps such as Secret Calculator to hide unsavory content
Create innocent-sounding folder names such as "Homework" for secret files on their phones or computers
Teens have also been known to disguise their actual locations by knowing more about their technology than their parents usually do. Putting an iPhone into Airplane Mode is one simple way to hide their location (Wi-Fi and Bluetooth are still usable while in this mode). The Find My Friends app that is available to iOS phones is also an easy way to track an iPhone or iPad, so if the teen is tech-savvy, they may know how to disable such features. Apps such as GPS Phone Tracker and Locate Any Phone can also be used to find any android phone. Just be aware that teens often know how to stop or remove the tracking app if they find it on their phones.
Another simple way that teens may hide their actual location is by simply leaving their phones wherever they are supposed to be. For example, you drop your teen off at a friend's house for a sleepover. All the kids leave their phones in the bedroom while they climb out of the bedroom window and go to someone else's house. Any tracking software will be useless at that point because it's going to show you that the kids are still where they are supposed to be…at least their phone is!
If you choose to install software to track a teen's cell phone, make sure it provides you with the information that you are specifically wanting to monitor – do you want to just track your teen's phone location using GPS? Apps such as Life360 do just that, although this particular app needs to be loaded on the teen's phone in order to work. Some apps such as mSpy or PhoneSpector work by being loaded unknowingly when you send your teen an email, which makes them ideal if you don't want your teen to know. The apps automatically and discreetly load themselves without the person's knowledge and send you the necessary information.
Some of the more sophisticated apps are also able to record keystrokes and conversations in addition to the GPS location of the phone. If tracking software is the way you want to go for your teen's phone, here are the details on a few of the top-selling tracker software.
TRACKER

ACCESS to PHONE?

COST

FEATURES

ANDROID/iOS?

mSpy

No

$29.99/month

Text message monitoring

Call monitoring

Email monitoring

Satellite address locator tracking

Both

FlexiSpy

Yes

$68/year

Text message monitoring

Call monitoring

Email monitoring

GPS location history

Manage files and apps

Online screen situation, real-time surrounding sound

Both, but best when used with iPhones and iPads

Life360

Yes

Basic Plan – free

Plus – $2.99/mth or $24.99/year

Driver Protect – $7.99/mth or $69.99/year

GPS location sharing

Real-time mode

Multiple circles

Messaging

Check-ins

Battery monitoring

Drive review and alerts/top speed

Both

PhoneSpector

No

$69.99/year

GPS tracking

Text message monitoring

Call monitoring

Email monitoring

Tracks Facebook, Snapchat, and other social media

View browser history

Both
No tracking method or software is failproof, but if you are truly concerned that your teen is in danger your best bet might be to hire a private investigator to find out for sure. This is especially true if your teen has gone missing. This kind of peace of mind is priceless and worth a lot more than any tracking app.
Would you like to receive similar articles by email?