Top Notch Instagram Photo Displaying Tools to Embed Feeds on WordPress Websites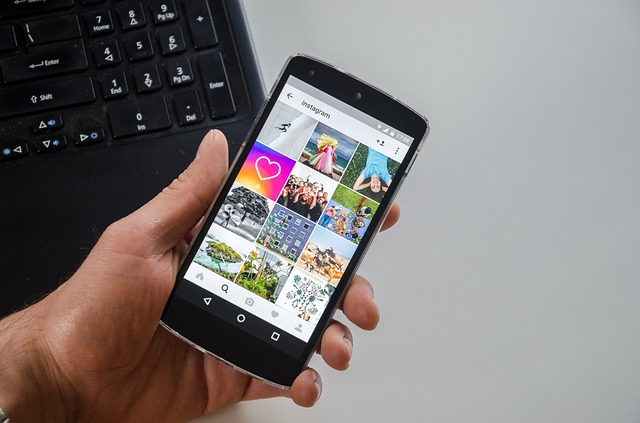 With more than 700 million active users on a monthly scale, Instagram is always stated to be a mobile application, which comes as fancy to social media brands, addicts and businesses, willing to promote businesses on network. This form of popular social media network will received branded forms of user-generated content from users around the world in forms of Instagram hash tag contents. Instagram savvy people always love this application for the filters, along with some quick editing tool and effective forms of crop features. Here, you can click any picture instantly and then edit and share it with the social media followers as per the taste and requirements.
Here, in this article, you are going to learn about the IG photo displaying tool, which is used for embedding IG feed on the WP based website or WordPress blogging sites. There are so many reasons for the brands to take advantage from social media based strategies, designed for IG. You will come to learn more about the tools which will help you to embed IG feed on the website with handle or hash tags. This can easily be done by the IG widgets and IG plugins and brands. So, individuals get the opportunity to show some live IG feed through this service easily.
Heading towards Taggbox
Right from medium scaled business to the current fortune 500 company, anyone in this business sector can embed IG feed on the website. Discover how to do that by using Taggbox for a change over here. Taggbox is considered to be one social media aggregator tool, which will help the individuals and brands to create social wall for the events, website, wedding, conferences, music concerts, product launches and more. It can further collect some of the IG hash tag based feed through specified username or hash tag.
Other than being one content aggregator, this is a tightly responsive tool, which will help in allowing you to set up easily the hash tag content. It can further moderate and customize the live hash tag feed content on IG to your WordPress website.
This section comprises of an awesome moderation panel, where you get the chance to filter feeds and even remove some of the bad content in the real time section. It is well-developed for embedding IG feed on the website.
With so many additional features like Auto moderation, CTA and even Profinity filter, you can easily use this tool for embedding the IG feed or the photos on the website.
With variations of the highly customizable themes to help you choose from, Taggbox will help in offering IG API for addressing successful integration of the photo feeds, right on website or blog.
This tool is perfect to help you easily embed IG feed on the HTML website and also on multiple website building platforms. It will not just work on WP, but can address your requirements in Shopify, Weebly, Wix, Squarespace and so much more.
You get the opportunity to search for so many hash tags and create various walls in this tool as well. If that wasn't enough, this tool is able to offer you with a free trial of 7 days. After that, you can upgrade account to its plans and affordable prices. You don't have to believe the words but try for it yourself.
Time to plan and take hole of SnapWidget
A free and easy to use tool, SnapWidget is widely used as an IG based photo displaying tool, which will search for the IG feeds by hash tags or username specified. This tool can be customized highly and quite easy to just set up. It can further embed Instagram feed right in the slideshow, grid or in the photo map manner.
This SnapWidget is easy to upload to the WP website. It can work as a tool, which will help the users with HTML code to just upload the feed to the current website and then show some of the live IG photos.
This is an amazing tool, which the users will definitely enjoy to use for interacting and also dealing with stylish forms of variants of the current photo display.
Instagram official Embedding – a point to check in
This form of tool is always in the rise, whenever people are trying to head for the best and rewarding answer and for embedding IG photos to the feed. This platform, namely Instagram, is able to offer the perfect functionality for embedding IG feed and then embed the same as the photo feed on the WP website, right on daily basis.
This platform is known to offer a photo displaying tool functionality, which has become one trusted way for the users to work on it.
You can easily use this IG plugin for streamlining photos right towards WordPress and some of the other noted websites too.
Dealing with Instagram Feed WD
Whenever you are looking for a plugin, which is easy to use then Instagram Feed WD is one option for you to consider right now. It helps the users to use their very own feeds and also some of the hash tags based ones to WordPress and their websites. This service is well-equipped with the customized themes and social sharing based buttons.
The users have the right to use some of the beautiful layouts with the help of IG Feed WD. You can easily filter the feeds by just using some of the hash tags, specified usernames or even the IG media link. This particular IG feed WD plugin is stated to be SEO friendly in nature, as well.
The perfect conclusion
With such a growing number of IG users and the growing popularity on a daily basis, brands, individuals and even businesses should not miss this golden opportunity to let customers and followers engage and interact with feed on website. You are cordially invited to use these IG photo displaying tools for embedding IG feed successfully on the website, for your immediate use now.
Would you like to receive similar articles by email?