Top Medical Apps for Android and iOS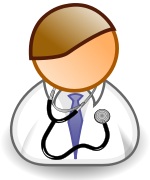 Medical students and physicians these days are trying to get medical apps downloaded onto their smartphones that will help them review terminology, symptom lists, study for tests, or review patient conditions. However, many android and iOS users are not aware that there are so many great apps out there for them to download and use to help them further their careers and help others.
Some of the top Android apps include those that have lists of current research, medical terms, parts of the body, reactions, drug interactions, new prescriptions on the market, and symptom lists. Many apps even have video functions that you can use to watch procedures and tips. The top 5 hottest Android apps include:
Epocrates is a really useful medical app for older versions of Android that is free to download and can help you prevent errors about drug confusion or negative interaction. For example, this app is so incredible because it includes one of the largest databases of drug information available on the app market, but also because it includes pictures of what the pills or the drug itself actually looks like.
MedScape is definitely one of the most popular apps on the medical market, and had a wave of excitement and fanfare when an Android version was released. It has been the top download for iPhones since its release, and with its comprehensive database of diseases, drugs, and interactions, it is sure to be a hit with Android medical professionals as well.
Skyscape is a tried and true Android medical app, and can help medical professionals, and has been around before most apps were. This database app is preferred by many, has a comprehensive list of conditions and drug interactions, but it also importantly features the medical calculator Archimedes, making it a very popular and unique download.
Emergency Medical Spanish is a very useful app to download for Android users in the US, since Spanish is one of the most commonly spoken languages here, and can help medical caregivers respond to their bilingual or Spanish Speaking patients with more ease and compassion. This app is unique and can really assist doctors, nurses and patients who are facing a language barrier.
Evernote is an organizational database and PDF reader that can help you navigate the most current and important research available in your field, either to study for the big medical exam coming up, or to read find the latest new development from medical researchers on your bus ride home. This app is important because not only does it keep you informed, but it can also keeps you energized and current in your work.
There are many awesome apps available for iOS users as well, and they can be very specific or very broad, and many cater to students. Here are the top 5 medical apps for iOS:
Lab Values is one of the most useful apps for medical professionals and students. With a list of helpful databases and links to outside articles, there is no shortage of reviews on some of the most difficult information to remember in the medical profession.
Diagnosaurus DDX is a really useful app for refreshing medical professionals about the symptoms and diagnoses for various conditions, and can help doctors and nurses make sure that they are confident in their ability to operate.
Anatomy on the Go has a database of accurate and detailed anatomy pictures. This is not only useful as a refresher app, but is most useful for medical and nursing students who need to study for exams.
ECG Rhythms is available for iOS and can help aspiring cardiologists, nurses, and all people in the medical profession to memorize and review the heart rhythms.
In addition, many of the previously mentioned Android apps are also available on iOS, such as Emergency Medical Spanish, and Epocrates.
With all of amazing apps available out there, medical students and caregivers with Android and iOS have a lot of options to choose from. Having these apps can make school and work easier, more reliable, and safer for patients and medical professionals.