Top 8 Gadgets That Will Enhance Your Business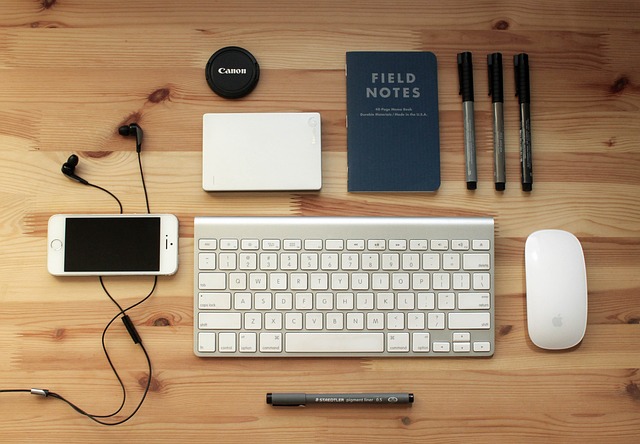 You may think that because you now have the latest laptop or the most advanced smartphone and tablet that you don't need anything else. You will be surprised to know that there is always something that could be used to enhance your life, whether during your leisure time or in the business field.
These new 8 executive gadgets that range from USB ports to drawing tools are bound to enhance your business operations and make your daily life a lot more enjoyable.
1. ZUtA – The First Mini Robotic Printer
This is the premier mini robotic printer. The ZUta comes with a rechargeable battery as well as an on/off switch and you can connect it directly to PCs or smartphones. It allows printing on any size of paper. More appealing is the fact that it can easily be packed into your bag for printing on the go.
Using an omni-wheel system, it accurately moves around the page being printed at a speed of 1.2 pages every minute. ZUta runs for 60 minutes on a full charge.
This amazing portable robotic printer has accrued a total of $511,662 of its US$400,000 Kickstarter target for production. $200 is sufficient to secure you an early bird white version. The ZUta is expected to become available on May 2016.
2. Spracht The Conference Mate
Available in black or white color options, the Conference Mate from Spracht is compact in size. The speaker top is black and has all the system touch controls for answer/end calls, volume, mute and play/pause functions for music. At the unit top is where you get the main speaker together with the controls. This NFC enabled gadget is easy when it comes to setting up.
This fine little bluetooth speaker sounds good and performs well. It is ideal for the home desk, your office or any place where audio is needed. It is available at around $80 via Amazon.
3. Vivitek Qumi Q5 LED Pocket Projector
This stylish and innovative Vivitek LED pocket projector has 500 lumens brightness. It's a very light device too at about 499g. It is the premier 3D-ready projector whose HD pixel resolution stands at 800 x 1,380.
It can be used with numerous devices such as laptops, netbooks, smartphones, tablets, video and digital cameras and is ideal for digital content sharing. The real winner is the thick, ultra-glossy top sheet, available in not less than 5 different options: white, black, red, blue and yellow. All these remarkable features perhaps justify the high price tag of $600.
4. SMART kapp Whiteboard
The Kapp IQ allows the user to draw on it—although what has set the device apart from the standard whiteboard is the ability of saving a snapshot of your drawing for further review. The device measures 33.675-50.75-4.75 inches and weighs at 107 pounds. Both 75 and 84-inch model are in the works.
More significantly, anybody can interact with this device and it can connect up with 250 users simultaneously, using an Android device or NFC-enabled iOS. The Kapp IQ is retailing at $4000 while the enterprise version is available for $5000 in a 65-inch model.
5. IronKey Personal S250 Secure Drive 16GB
The IronKey S250 is fully compatible with all major operating systems such as Linux, Windows and Mac.
If what you desire is the best kind of security currently available in the market to secure thieves, hackers, and the elements, the Fort Knox you need is the IronKey Personal S250. It keeps your data secure, although due to its rugged construction and security it comes at a rather steep price of $329 for 16GB.
6. HP Multi Jet Fusion
As of now, conventional 3D printing employ a sluggish process in creating layers of material gradually forming the output you desire. The time needed for printing large objects also places a limitation on the feasibility and scalability of 3D printing technology.
The first machines using Multi Jet Fusion Technology that are going to be released by HP will be focused on creating high-quality 3D prints that are thermoplastic-based. The goal is to target businesses that are small and medium-sized, or the numerous "service bureaus" which are serving the printing needs of 3rd-party businesses.
7. Bitdefender Box
The Bitdefender Box concept is very smart. It works in a similar manner to a hardware firewall in preventing unauthorized access without inhibiting your outbound traffic. It also provides anti-malware and antivirus protection via the cloud.
You can install the app on your tablets, laptops, and smartphones giving them protection even when connected to the shadiest Wi-Fi hotspots. The admission price is $199 plus $99 an annual subscription (applicable after one year).
8. SenseHUD
The gadget sits on your vehicle dashboard, projecting the screen of your smartphone onto its own electrochromic glass pane. SenseHUD glass will pick up the messaging, route guidance, and the speedometer making it visible to you as you drive.
A major strength of the device is the price. Maker SenseDriver recently launched its limited preorder initiative, giving the device at $99. The final price will be determined later.