Technology Revolution – 5 Tech Solutions That Can Change Your Business This Year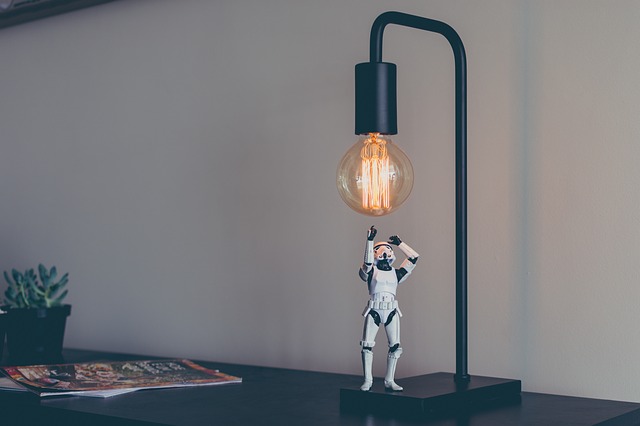 Another working year means a new opportunity to refresh and renew your business processes. With the rising use of digital technology in the workplace, there are numerous exciting developments you can implement today for more cost-effective operations and increased overall productivity. Here are five tech solutions worth considering to give your business a competitive edge.
1. Digitize Your Freight Management
With the rise of e-commerce and expansion of your business, you'll start to experience the hassles of managing all your freight and delivery services. In the busy periods, it can feel like a negative consequence of your business success. The modern approach to reducing the frustration is, like many other aspects of work, going digital. Streamline with high-end, digital freight management tools and ensure you're getting the best shipping software to aggregate all your carrier information, tracking, rates and invoicing into one place.
2. Update Your Online Presence
All businesses undergo continuous change; it's the only way they can thrive and last because people and markets are also constantly evolving. So, as your enterprise grows and develops, it's vital that your online presence accurately reflects those changes. Make sure you review your website and social platforms this new year so that all your content, contact details, information and business profiles are up to date and aligned with where your business is at now. Updates may include new address details on maps, changing 'Meet The Team' profiles to reflect staff and role changes, upgrading layouts to modern designs or deleting outdated content. If updating your website is too intimidating, your web marketing agency should be able to assist you.
3. Unify Your Software
Think about all the different programs you use for your business operations. One for mail, one for file-sharing, another for internal communications and then something entirely different for rostering and payroll? If you account for all the time and energy wasted on running, switching between and training staff on the use of multiple applications, then moving to an integrated solution when the opportunity arises is a no-brainer.
Integrated software systems, unified communications solutions and sophisticated CMS platforms are making it possible to have all the above operations and more in one place. Explore your options for unifying your software for more seamless processes and a better workflow.
4. Optimize Your Online Presence For Mobile
You could have the most beautiful, easy-to-use website but if it is not mobile-friendly, you could be missing out on a lot of engagement and online visitors. People use their phones more than ever with recent combined studies showing the average person spends over four hours a day on their mobile device! Expand your reach with minimal effort this year and confirm that you are optimizing your digital presence for mobile.
5. Artificial Intelligence – It's More Common Than You Think
You don't need to be a Silicon Valley tech giant to consider Artificial Intelligence or AI, in the workplace. If you are using automated voice-assistant services on your smartphone ("Hey Siri"), you already use a form of AI. Voice and online virtual assistants can be a great way to automate simple customer service queries and disseminate commonly-requested information. A significant advantage is your virtual assistant will operate 24/7 without the need to expand your business hours so you can potentially increase your leads while you're sleeping!
The beauty of all of the above developments is that their basis in digital technology and cloud software means you can incorporate them into your business fast without disrupting your day-to-day workflow. So, which will you start with today?
Would you like to receive similar articles by email?