Use of Technology and Money Linked to Healthy Lifestyles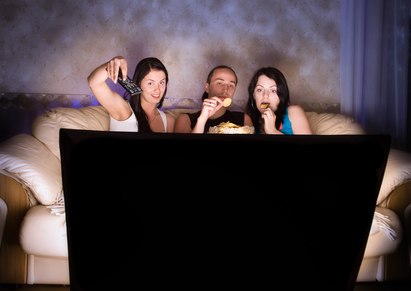 A new study has recently shown that certain people who live unhealthy lifestyles are more inclined to watch less television and eat healthier if they receive cash bonuses, track their progress using technology, and receive reminders from their coaches.
However, while this sounds like a fantastic incentive for those looking to get healthier, no one really knows how much it would cost to implement a program like this or why exactly it has been so successful with people. The lead author of the study has stated that costs could be dropped significantly if the coaches were virtually there rather than in person and also wanted to get out the larger message. This message is that only a few simple changes can lead to much longer lasting results in a person's life.
According to Bonnie Spring, a professor of preventive medicine, psychology, psychiatry and behavioral sciences at Northwestern University Feinberg School of Medicine, people can make healthy changes within their life at a much faster and large pace than most people would have imagined. In fact, she says, "Once they make them, 86 percent of people tried to keep it up."
The researchers of this new study created it in order to see what types of factors would lead people to make significant changes within their lives because of habits that place them in significant risk of cancer and heart disease.
The Study
Within the study, 204 people were asked to participate, with the average age being 33. All of these people had four signs of poor health. They hardly consumed many fruits and vegetables, didn't exercise very much, had high amounts of leisure time that was sedentary, and had high saturated-fat levels. Spring said that all the people being studied had those four signs and believed that those people couldn't change all four at one time.
Authors of the study assigned subjects to treatments on a random basis which would help to target two of the four problem signs. The different goals included exercising 60 minutes a day, lowering saturated fats to less than 8 percent of daily diet, sedentary time must be limited to 90 minutes, and at least 5 fruits and vegetables must be eaten throughout the day.
As far as getting help, each participant had direct access to help from their coaches using the phone or e-mail and they could all use personal digital assistants to track any progress. If the participant met their goals, they would receive $175 in compensation.
Results
According to researchers, results of the study showed that fruit and vegetable intake grew from 1.2 to 5.5 servings a day over a period of three weeks while sedentary leisure time fell from 219 to 89 minutes. Saturated fat within a daily diet fell from 12 to 9.4 percent.
Although this is great news, participants who had a follow-up interview at 20 weeks stated that they had trouble continuing with their new lifestyles. Fruit consumption fell, sedentary time went up, and saturated fat rose up. However, researchers noted that targeting these problems was much more effective than simply attempting saturated fat reduction and upping physical activity.
Is This Promising?
According to Spring, researchers don't really know if coaching or money makes a significant difference. She goes on to say, "What's important to realize is that if you talk to most physicians, they do not believe you can get people to make behavior changes like this."
For cost reasons, it may in fact be possible in the very near future to implement smartphone apps and virtual coaches to help replace live coaches. This would lower the cost significantly. The cost savings over time would be staggering if people involved could turn their lifestyle around and become a healthier individual. This would mean less doctor visits and an overall happier lifestyle.