Technology as an Ingredient: Three Cooking Apps to Sample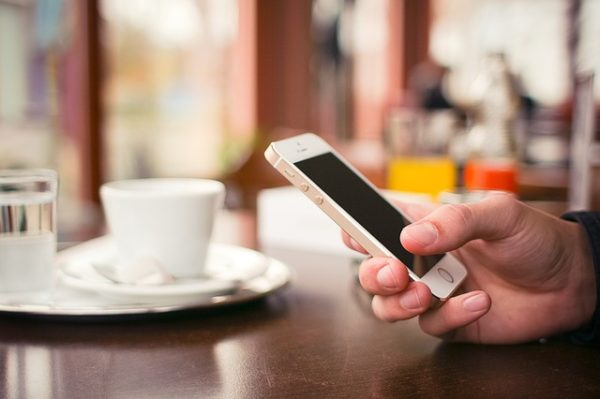 Technology has sewn its way into our daily lives in ways we are no longer aware of anymore. Every time you pick up your smartphone or tablet to send an email, read a digital book, snap a photo, tweet your location, or surf the web, you are leveraging the wonders of technology. Ever since the invention of apps, people have been testing and utilizing apps for hundreds of purposes unique to their needs and wants. Even in the home kitchen, people are pulling out their smartphones and tablets to help them along in stirring, sautéing, broiling, baking, whisking, steaming – and numerous other necessary kitchen tasks. For those of you who can't get enough of cooking and baking, check out these three riveting culinary apps and see if you can incorporate them into preparing your delicious dishes. Not only will they help you find recipes, they'll help you expand your culinary knowledge to the point where you will no longer even need to use recipes.
Epicurious
Not only is this popular app free, it's impeccably designed and hosts a 30,000+ recipe database. With the Epicurious app, you're able to customize grocery lists, email recipes, and upload personal culinary creations. Another great addition to the redesigned Epicurious app is the inclusion of digital photography and detailed nutritional informational. So if you're looking for an eclectic mix of cuisine, cocktails, and desserts, this app might be one to consider using in your endeavors.
Cooking Light
Here is the truth: some days we need to cook a little lighter for ourselves and our family. Cooking Light has been the magazine people have turned to for decades in helping them prepare and cook healthy meals, and the magazine's new cooking app only improves upon that mission. The Cooking Light app allows you to pick a staple ingredient for each of your meals and then search recipes based on your favorite ingredients and dietary restrictions. There are an estimated 300 recipes in total for main entrees, side dishes, and sweet desserts, so you'll certainly be busy in the kitchen for a while. This healthy app also has the inclusion of calories per meal, so you know what you're getting into before you go too wild in the kitchen.
Pinterest
No, Pinterest isn't solely a cooking app, but it's a great app for tracking down creative, hard-to-find ideas and recipes out there in the hidden corners of the Internet. Pinterest is already well known for its food & drink database, and the app allows consumers to scroll through an even larger collection of recipes and cooking ideas. So many delicious recipes don't make their way to popular websites and mainstream apps, but Pinterest aggregates great recipes and food tips from all around the web. And if you can put some more excitement into your cooking through Pinterest's app, that's one great way to improve and expand your culinary knowledge.
Undoubtedly you probably already have your share of apps on your smartphone and tablet, but for those of you who are looking to inject some technology into your dishes, try and utilize one or all of these three apps.