Don't Let Technology De-Humanize Your Business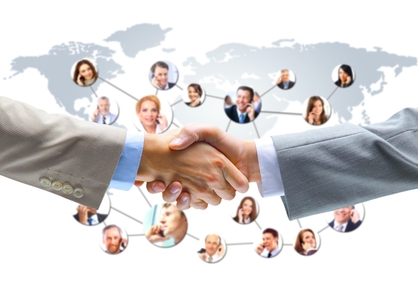 New technologies may increase overall efficiency and reduce operating costs, but taking away the human element from your business may do more harm than good. As businesses begin to replace human employees with technology applications such as credit card readers and tablets because of increasing wage costs, businesses must still remember the importance of great customer service—which begins with a human connection.
Think customer service doesn't matter? One company that has felt the sting because of a lack of great customer service is Sears, which reported a $3.1 billion loss in 2012, according to Ashley Lutz of Business Insider. The business has an 86 percent unsatisfied, one-out-of-five star rating on Consumer Affairs, with complaints focusing on poor customer service. There are many benefits to having strong and caring relationships with your customers. These benefits include referrals, cultivating brand advocates and loyalty.
Beyond using technology tools to do business, technology also allows employees to send mass emails to customers or send automated messages with no personal connection. Business consultant Steve Tobak of CBS News writes that, while those methods seem spammy, even telemarketers can make a positive impact on potential customers by being polite and trying to forge a genuine connection—one that can't always be made through technology.
But just because your business relies on technology to save time and money doesn't mean you can't still add that human touch to your dealings. In fact, Amazon, a site that is solely ecommerce, was ranked No. 1 in the 2011 Customers' Choice Awards by the NRF Foundation. Several other eCommerce sites also joined the top-10 list. Read on for tips on how to humanize your brand in the digital age.
How to Inject the Human Element into Your Tech Tools
Foster meaningful relationships with your customers by showing off the human element to your brand. Companies that have websites should make sure that their "About Us" page is well-written. This is your business' chance to tell everyone who visits your website exactly who you are. Don't write a page that's so impersonal that your persona becomes that of a "faceless corporation," suggests Corey Eridon on HubSpot. Tell people who you are, what you do and what makes all of that interesting or important to them.
Encourage your employees to be social, and use social media as a way to connect with potential customers. To do this, you have to actually engage them with real conversations. It's not all about selling things. If you're going to connect with people through social media, the last thing you want to do is create postings that make you sound like a bot.
Maintain live human contact in your customer-service department. Even if your initial customer-service communication channels are all online, offer up a way for customers to contact you via phone or a video service to cultivate that human connection. There are also technology tools, such as Liveperson.com, that will even prompt relevant website visitors to contact your company directly for live help by chat or phone.
Technology doesn't have to dehumanize customer relations. Businesses just have to learn to use technology to their advantage and make sure the personal touch is still included.
Would you like to receive similar articles by email?