Technical Security: Is it the Next Big Thing?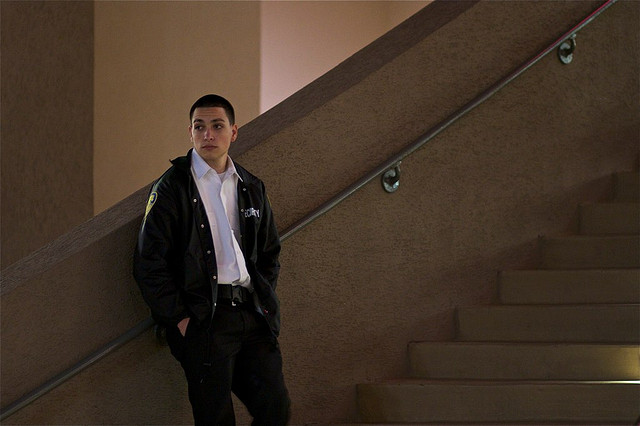 Actually, it's not the next big thing, it is the big thing, and it's here now. Government buildings, manufacturing plants, hospitals, airports, schools, stores, offices, warehouses, and just about any other kind of building you can name, has some sort of technical security. And that's not to mention the millions of homes that also have installed security devices. So what does all this technical security equipment consist of, and who keeps it up and running? Well, that would be the people who have taken security training courses, been certified as experts, and now make excellent money working for all manner of firms and organizations.
What Is The Function Of Technical Security Equipment?
Security equipment, in all its various forms and guises, is designed to protect businesses and homes against burglary, theft, violence, fire, disasters, and other threats. In large facilities that can often add up to millions of dollars in equipment that has to be constantly checked and maintained. Naturally, people in the field of technical security have to have taken security training courses to attain the knowledge and background to work on this highly complex equipment. There are, however, a number of educational facilities throughout Australia that offer these security training courses.
Some Of the Equipment You'll Be Working On.
Once you've completed your security training, you'll be proficient to work on many common types of technical security equipment. Here are some examples:
Video surveillance: This can include all types of monitoring equipment such as wireless networking, video cameras, video analytics, managed video, and video monitors. CCTV cameras are everywhere, including street corners. No one knows how many surveillance cameras operate in Australia. Even experts are reluctant to guess, although the Australian Security Industry Association has nominated that as "a very rough estimate" between 40,000 and 60,000 cameras permanently monitor Sydney alone!
Fire and life safety: Security training will also give you a sold background to work on equipment in this area. This might include gear used for fire monitoring, alert notification, mass notification solutions and fire detection.
Intrusion: Another quickly growing area in technical security. This covers such items as mobile security management, panic devices, burglar alarms, plus perimeter protection.
Loss prevention: Security training will allow you to handle problems that may come up with asset tracking, ATM security, inventory control, source tagging, plus electronic article surveillance and radio frequency identification.
Energy management: With the cost of energy increasing every year, energy management has also become part of the overall technical security function. It allows firms to turn their lights on or off or have them automatically come on when a security system is disarmed. It also will remotely adjust thermostats, unlock doors, or arm/unarm the security system.
Excellent Growth Potential.
The initial way to get into the technical security field is, of course, by getting the necessary background and education to be able to do the job. That is why getting the proper security training is so important. The industry requires strict accreditation, so you should select the institute you'll be training at very carefully. Things to look at include:
Are their instructors professional with a lot of experience not only working in the field, but as teachers as well?
Since a good part of training will be a hands-on experience, are their equipment, and learning tools, completely up to date?
Are their courses convenient for your schedule?
Can they put you in touch with other graduates, so that you can talk to them about their experiences in security training?
Once you've completed your training, do they have an out-placement office that can refer to positions in the industry that might be open and fit your skill set?
And finally, do you feel you have a "good fit" with the institution? This is very important, because this is an opportunity for you to enter into an entirely new professional life, and you want to get it off on the right foot!
And Finally
The business sector, as well as the growth of home security systems, continues to grow exponentially. And the professional opportunities for good starting salaries, rapid advancement and new opportunities were never greater. If you like challenging assignments as well as working with hands and head, security training is definitely something you'll want to look into!
Security guard photo by Jeff Drongowski. License: CC BY 2.0.