Tech In Toronto: City's Technology Community Expected to Enjoy Continued Growth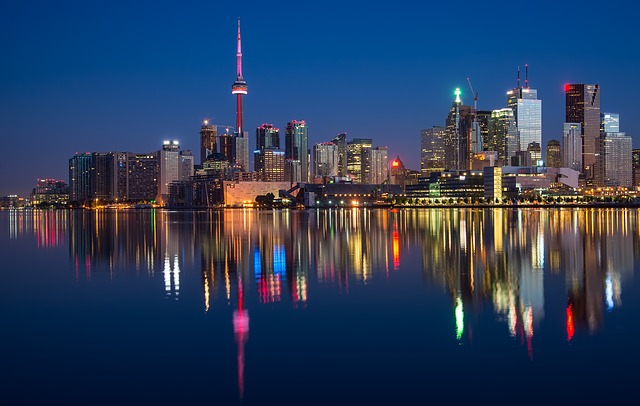 Often, when people think of technology — and innovation in the field of technology — they think of Silicon Valley. And that makes sense, because the Northern California region continues to be a hub for technology.
But some people are now looking further north when it comes to seeking out areas for tech innovation and development, with particular attention being paid to Toronto.
In fact, the internet is full of success stories when it comes to tech startups in Toronto. Recently, the Financial Post reported that "the technology sector alone contributed $117 billion to Canada's GDP in 2015, with 5.6 per cent of all employees working in the field, according to a July 2016 report by the Brookfield Institute." The best news is those numbers will likely grow in the coming years.
TechCrunch recently arrived at several reasons why Toronto is expected to become "the next great producer of tech startups".  The site listed the fact that Toronto is the fourth-largest city in North America (behind only New York, Los Angeles and Chicago in the United States of America) and that it produces the most engineering-focused university graduates every year. Other reasons included a supportive government, affordable healthcare, and the city's exciting, expanding city center.
Jonmichael Moy, who has worked in both Silicon Valley and Toronto, and now works as a tech executive in Toronto, could not agree more with the assessment that technology innovation and development in Toronto is growing, will continue to grow, and that the city is one to watch.
Jonmichael Moy feels that part of the reason tech entrepreneurs are drawn to the city is the fact that it's so welcoming to innovators, on both a business and personal level.
"The cost of living is comparatively better here in Toronto than in Silicon Valley," he added "And local government and communities encourage startups to come here and get to work. Tech leaders notice those things."
Meanwhile, Bilal Khan, the founding managing director of OneEleven, a startup accelerator, told Bloomberg recently, "The tech innovation ecosystem in Toronto has just been blowing up," adding, "This is a government that gets it, that's willing to invest both time and support to build out the ecosystem."
Entrepreneurs and startups aren't the only ones attracted to the city and it's tech-friendly environment. Amazon Canada recently opened its new corporate office in Toronto, too.
With a continued stream of tech workers applying for positions in Canadian tech firms, the trend toward making Toronto into a powerhouse of tech innovation will likely only continue in the near future.
Would you like to receive similar articles by email?