Steve Foley Tells Us How Businesses Can Protect Memory Card Data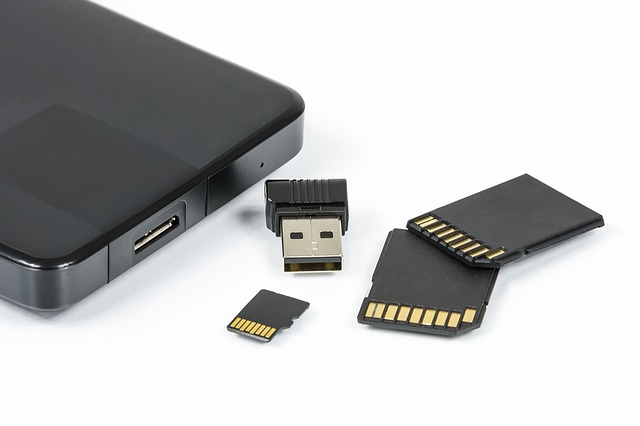 Memory cards are small, powerful, and can hold a vast amount of data. But the stats reveal that 70 million phones are lost each year and a laptop is stolen more than once per minute. As you can see, protecting your memory card data is harder than you think.
Steve Foley, CEO of bulkmemorycards.com says that memory cards are especially difficult to protect because they're so small. But he has some tips for you to protect both your virtual data and the physical card itself.
Password Protection is a Must for Basic Protection
The first step you must take is to password protect your memory card. It's the most basic protection you can have in place. It prevents anyone from entering the card and deleting or modifying anything.
Steve also recommends picking up a password protection software program, so you can protect all your cards and external devices at once.
Go Further with your Defenses via Encryption
The next level of protection you need for your memory card data is encryption. It defends your data automatically and you don't need to be a tech expert to use it.
There are software options that will automatically encrypt all of your files. In the event that your memory card data is stolen, nobody can see the file without the encryption key, even if they have the password you set up in the previous step.
To encrypt your card you will need the processing power of a laptop or desktop. A simple smartphone doesn't have enough strength to perform the process.
Write-Protect
A MicroSD card has something called write-protect. This is simply a process that prevents any alterations or deletions, regardless of who has access to the card.
Steve says it's one of the best security options at your disposal because you don't need to download any external software to do it.
Just remove the card and turn the write-protect setting on. It's on the left side of the card and you should switch it into the 'Open' position. The protections are activated and now your data is on the card on a permanent basis.
Use a Protective Case for Your Memory Card
Now that you have protected the virtual data you need to protect your physical memory card. It doesn't matter how much protection you have if the physical card becomes damaged.
The majority of cards come with a little plastic case, but this is easy to lose. Steve recommends buying a holder that can hold multiple cards so it's easier to avoid losing the card and the holder.
Last Word – The Right Protection
Steve says that the biggest mistake people make is missing out on either virtual protection or physical protection. You need both to be truly protected against whatever the world might throw at you.
It doesn't have to take a lot of time and it doesn't have to be expensive. Just be proactive from the moment you get your new memory card and you'll be safe.
Have you protected your memory card yet?