Staying On Topic: The Top Five Best Zenware Writing Tools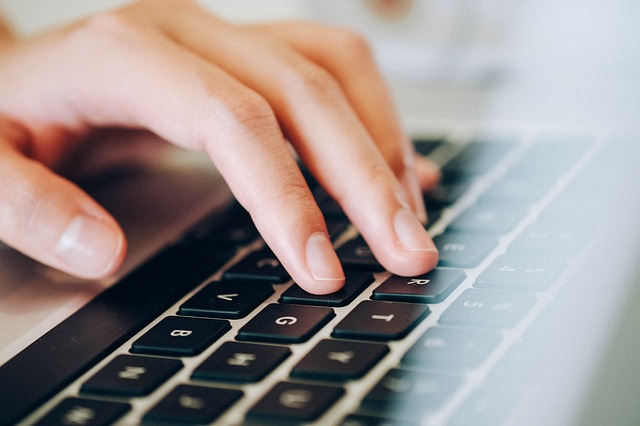 Writing without distraction is incredibly difficult in today's world. Whether it's rowdy kids, inconsiderate roommates, loud parties at a neighbor's house, or even something as simple as a Web browser calling to you from the task bar, the world is bent on making sure you waste time and miss your deadlines. This is especially trying for college students who have a thousand different things vying for their attention at any given time, but there are a few things that can be done to encourage, or even necessitate, focus.
One of the easiest things that would-be writers can do is simplify their work space. When there are more objects or icons within your field of view, it's much easier for your attention to stray from one thing to the next and lose track of time in the process. Zenware is able to help with this. As the name implies, zenware comprises a series of simple programs that are designed to transform your desktop environment into something that enhances concentration instead of providing an endless series of distractions. Writing is only one thing that zenware can streamline, and there are a multitude of options to fit anyone's tastes and needs.
1. OmmWriter
OmmWriter is a quirky little program that comes in two flavors, one of which is free while the other is offered on a pay-what-you-want basis. Both versions offer a full set of features, or what can be called a full set of features for a minimalist program. It's a basic word processor that blocks everything else on the screen. and it allows users to save their documents as omm, txt, rtf, or pdf files. It lacks a built-in spell checker so you'll need to use a separate program for that.
What separates the two versions is what the developers call, "audio and visual experiences," and these are packages of images and sounds that are meant to stimulate creativity. The free version offers three different options whereas the paid program provides users with seven audio packages and eight image packages. It's a good idea to try the free version first, and if the audio/visual element is appealing to you it's worth a small donation to get the full package.
2. WriteRoom and Dark Room
WriteRoom is a simple, no-hassle word processor for Mac OS X that darkens the entire screen except for the words you type. It also allows users to backup their files to the cloud, but it's not free; the Mac version costs $24.99, and the iOS version is priced at $4.99.
Unfortunately, there is no Windows or Linux version of WriteRoom, so another developer took matters into their own hands and crafted a clone called Dark Room. It does exactly the same thing as WriteRoom minus the cloud backups, and the best part is that it's free.
3. WriteMonkey
WriteMonkey is a free program for the PC that offers one of the most extensive feature sets available in a zenware program. Like most other writing tools, it darkens the screen and hides the toolbars, but it also makes every feature available through keyboard shortcuts, and it has a spell checker and auto-saving built in. It also lets you highlight and isolate specific parts of what you're working on, and that can greatly streamline the overall writing process. If you're looking for a distraction-free writing environment that provides a little something more, this is one of the best options available.
4. FocusWriter
This is the program for all of the Linux users out there. It's available on all three of the major OS platforms, and it offers custom themes, spell checking, goal tracking, and it also provides the page count and word count of the current document as well as the ability to tab through multiple documents. It's free, of course, and it proves yet again that Linux compatible software is some of the best stuff on the Internet.
5. Q10
This is a classy little application for Windows. All of its GUI elements are hidden except for a bar at the bottom of the screen that keeps track of the word count, page count and character count, and this bar can be eliminated if you so desire. All of its commands are accessed via keyboard shortcuts, and it has a built in spell checker along with a few other features to help you stay on task and meet your targets. The one drawback is that it's a little buggy for some users, so your mileage may vary.
Despite what's going on in the world around you, the biggest distractions are always self-created. Learn to eliminate the clutter from your mind and your life; you'll be better off for it, and more productive to boot.