How to Start Blogging for a Money Saving Website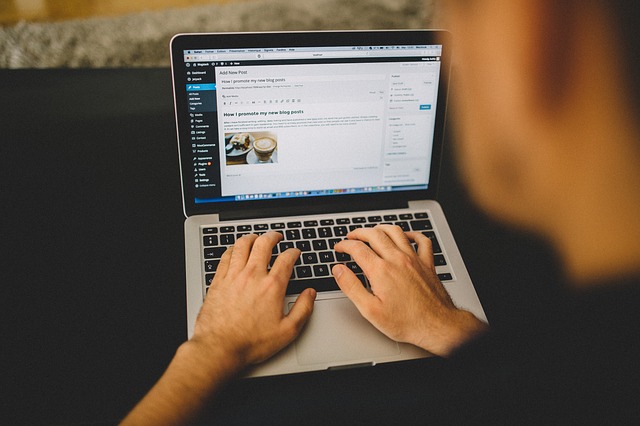 Whether you have your own blog, are a freelance writer by trade or are just starting to look into writing professionally, blogging is a great way of getting paid to write about something you are interested in. Money saving websites and voucher code websites often run their own blog as part of their website, and are always looking for new writers to pitch ideas to them. But where do you start? Well, here are the main things to remember when writing for a money saving site.
Stay on Topic
This really goes for all forms of non-fiction writing from essays to news articles, but it is one that many writers forget. When you start deciding on the topic you want to cover – which for many money saving sites can be a broad range of topics – ensure it always comes back to saving money. The aim of these websites is to provide online shoppers with money saving vouchers, advice and tools so their blog posts will be centred around saving money. This doesn't mean you can't think outside the box however, as you can write about anything from saving money on your next European holiday to finding affordable dog treats for your poodle.
Choose a Topic You Know About
There is nothing worse than writing an article and being stuck just a few words in, having to find out what it is you are actually writing about. Research can take hours and be gruelling if it's a topic you are not interested in, however the benefit to writing for money saving sites is, as previously mentioned, there are many topics you can explore. If you are a 20 something musician with a passion for rock music then discuss how to save money on CD's, gig tickets or band fashion, or for the bookworm who loves a good romance novel; write about
Keep the Audience in Mind
Catering your writing style and topic to your audience is important for all forms of writing, however when pitching ideas to established websites this is key to getting your post accepted. Voucher code websites such as Discount Promo Codes are aimed at mainly women aged 18-35, who have an interest in frugal online shopping. When writing for a particular area or merchant that interests you, writing for their audience is key to e.g writing about holidays might cater more to families or couples.
Find a New Angle
After you have your topic picked and know what you are writing about, try to find a new angle on it. Many people may have written about your subject area before, but is there something they might not have mentioned? For example, if you want to talk about saving money on hair care products you can go into detail about hair care products for different types of hair, or how to avoid hair styling disasters or wasting money on products which aren't right for you.
Choose Something Current
Lastly, especially when writing for an online shopping sites, choosing something on trend and current is a great way to get your writing accepted. If a certain special day is coming up such as Christmas or Valentines Day, or perhaps a shopping event such as Black Friday, write about an aspect of it. If you have seen a new trend come about, or perhaps a news story relating to shopping online, incorporate your thoughts and get your blog out there.
Generating ideas and planning an original blog post for any website can be a challenge, especially when just starting out. However writing for money saving sites can not only be a great opportunity to write about something you are interested in, but it can also build up your experience and profile as a freelance writer.