Why an SSL Certificate Is Important for Your Company Website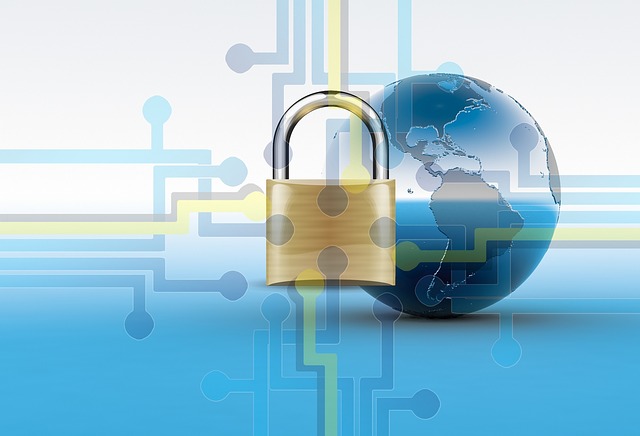 Is the website secure? That's the main thing customers are looking for in your website.
As Internet is advancing by leaps and bounds, hackers are getting more and more sophisticated. To ensure the integrity and safety of your business information as well as personal details of the website visitors or customers and stay protected from these cyber criminals, it is of paramount importance to get an SSL Certificate installed. Protecting information that is being transmitted is quite daunting and it has been here since forever.
If we go back to history, Julius Caesar purportedly used Caesar Cipher also known as a simple shift cipher to interact with the generals. The basic idea of this communication is to change every letter in the message to another letter at a fixed position in the alphabet. This is the basis of SSL Certificates.
With more and more businesses getting digital, there has been a rise in the solutions for enhanced website protection and SSL Certificates happen to be the most effective of all the options available.
Secure connection is tamper-proof and reputable. A reliable business environment on the Web should make sure that the information sent is deciphered as it is. Just like the threats are getting more and more sophisticated, the countermeasures too have transformed to reduce the risks by cyber-crime perpetrators.
Threats exist in various forms like phishing scams, man-in-the-middle attacks, loss of confidential information and fraud. To ensure a secure communication, it is necessary that you know that who you are interacting to. We quite often depend on usernames to recognize a user and a password for authentication of that identity.
The cyber threats circumvent simple log in schemes that can be prevented by SSL Certificates and multi-factor authentication. For example: A financial institution may require a customer to enter his or her password and then provide a randomly generated code (one time password) provided by the security token synchronized with the system.
SSL Certificates help to ensure three key attributes enlisted below:
Authenticate the identity of the website owner
Maintain the information confidentiality
Keep the integrity of transactions intact
Let's Understand SSL Certificates in Further Detail
SSL Certificate are being used since almost 2 decades, but they have got more popular recently. Websites that have an SSL facilitate a secure transfer of data by encryption, thereby assuring the visitors that their information is safe with the website.
Website owners often overlook the importance of security and keep procrastinating the execution of SSL Certificate. This can badly hamper your business as customers will be unable to trust your website and share their details.
How to Get SSL Certificate
SSL Certificates are generally available with the website hosting provider you have chosen. While these certificates were previously available only as a premium feature, many website hosts now provide it for free. It has taken website security to a different level and made SSL Certificates accessible to every website owner.
Although free SSL Certificates are good for certain content-based websites, it is always better to buy premium certificate from an authentic Certificate providers if you own an ecommerce website or service-related website that requires the customers to share their personal and financial information.
For business owners who have multiple sites or enterprise-level sites, EV Certificate is the best option. EV certificates follow a solid authentication process and they include a trust badge with the company name, acronym of the country, green padlock in the browser address bar, etc.
Here are the reasons why you should immediately consider getting an SSL Certificate for your site.
Better Website Security
The obvious advantage of SSL Certificates is website security. They protect the sensitive data transmission between the browser and the server by encryption. For example: login information, address of the user, payment information, etc. SSL Certificates will ultimately protect the visitors' information from getting misused by hackers.
Enhanced Safety for Subdomains
Wildcard SSL Certificate protects the main site and the subdomains with the help of a single SSL Certificate. This is particularly helpful for website owners who have multiple subdomains and large websites.
Pro tip: Using standard SSL requires installing different certificates for all the subdomains while Wildcard SSL protects all the subdomains with one SSL Certificate.
Build Trust with Customers
If your customers are unable to trust you, they would not choose to buy from you or do business with you. SSL Certificates build your reputation as a credible business and make sure that your visitors trust the website. SSL Certificates assure the visitors of a secure connection by displaying a security padlock in the browser address bar. For websites that do not have this certificate, browsers might use the tag 'Not Secure'. Consequently, your customers may end up choosing your competitors with a secure connection. As an implication, SSL Certificates are a must if you want to stay ahead in competition.
Improved Search Engine Optimization
Google has recently announced that SSL Certificate will be an important search engine ranking parameter. This announcement reflects that the certificate will help to considerably boost the ranking on Google and other search engines. The boost may not be immediate, but it will surely help you in the long run.
Wrapping Up
Maintaining a sufficiently secure business environment on the Web has become a huge challenge owing to the rising cyber-crimes. SSL Certificates are created with the purpose of building a user-friendly environment and they are an almost fail-safe way to protect your user information.
Would you like to receive similar articles by email?