Smart Advice for Shopping for Vehicles Online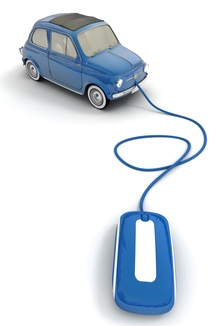 Navigating the highways of cyberspace in search of a vehicle may appear to be daunting, but with thorough research and a show of judiciousness, online shoppers can find an ideal car and save money along the way. Should poor credit concern you, many used-car dealers offer financing products for all situations. For example, a bad credit car loan is designed for people who can't afford cash and whose credit mistakes have had negative effects on their ratings. Not only will these help you get into a vehicle, but they will also help restore your credit.
Flexibility
As your car options expand, so will opportunities to save financially. Begin by brushing away all notions of brand loyalty. In today's car market, quality has come a long way throughout all makes and models—this is related to the identity crisis that modern vehicles are currently experiencing. Don't eschew cars from Japan or Mexico for the mere reason that they're foreign—as the National Highway Traffic Safety Administration reports in its annual American Automobile Labeling Act Report, no vehicle is 100 percent made in America. Example: The Ford Escape is 60 percent U.S.-made parts, while the Honda Crosstour is 80 percent U.S.-made.
Buying Electric
Considering buying an electric or hybrid car? The advantages of purchasing an eco-friendly vehicle will depend on your living situation and location. Are there public charging stations around? How far do you travel daily? Check if the electric or hybrid vehicle qualifies for a state rebate or federal income tax credit. Tax credits are available to offset the increased price of buying a hybrid or electric vehicle. Credits begin depletion once 200,000 vehicles are sold and continue to phase out as more cars are sold.
Federal tax credits are only applicable to the original owner. Also, be mindful that these credits are not an instant rebate; they are received the following year when filing your taxes. With spiking prices at the pump, electric cars can potentially save you thousands by relegating gasoline.
New Vs. Used
Once you drive off the lot in your shiny new vehicle, the value will immediately reduce. Because of plummeting value and inflated prices, many consumers make the savvy decision to buy used. On average, modern cars last 200,000 miles and are immune to rusting, so there's never been a better time or reason to purchase a used car. Always have a trusted mechanic inspect the vehicle before purchasing it.
Authenticity
When your eyes are set on a specific car online, verify its existence by obtaining the vehicle registration and vehicle identification (VIN) number. Consumer watchdog Clark Howard says this info can be entered into CARFAX.com, resulting in an easily obtainable vehicle history report. The report should be absent of any automotive issues not originally stated by the owner such as being branded for salvage or involved in an accident. Verify that the odometer matches the service records.
Online Resources
Investigate the social networks of the brand you're pining for. Oftentimes, you'll find offers, coupons and exclusive online deals. U.S. News & World Reports and Consumers Reports keep tabs on the availability of special offers for a multitude of manufacturers and models. Alex Nunez, Consumer.com automotive editor, suggested DailyFinance.com.
In addition to finding money-saving deals, forage the Internet for the car's specs, such as fuel economy, cargo capacity and engine performance, to find the car to best suit your lifestyle.
Would you like to receive similar articles by email?