Sharks Tanked: Alternatives As Tech Startup Funding Declines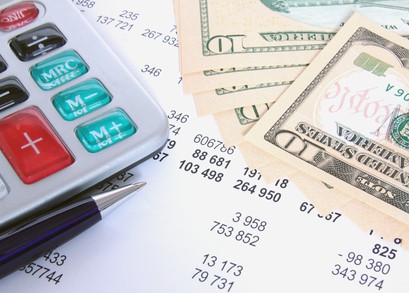 We've all heard of frugal individuals tightening their belts, but venture capitalists cut off circulation to their legs in 2012. Nationwide spending on startups dropped 10 percent in 2012, and the number of total deals dropped 6 percent, according to the quarterly Moneytree Report based on data supplied by Thompson Reuters. North Texas saw one of the most dramatic declines as venture funding dropped 79 percent and total deals fell 18 percent from 2011. The anti-climactic IPO of Facebook was one of the primary culprits in venture capitalists shying away from tech startups. But there is still plenty of money to be had out there and here we provide some alternatives on how to secure the capital you need for your business.
Less Is More
There is this universal belief that a lot of money is required to start your own business. But according to Inc. magazine, a monthly publication focusing on new companies, startups with $1,000 in initial capital were almost equally as likely to be profitable than those with $100,000. Your rate of success will ultimately come down to developing a plan and sticking with it. Startups can benefit greatly from one of several American Express business cards to fund the necessities and pay monthly bills until cash flow increases. Venture capitalists are going to be far more particular about their investments, and will likely invest even less money in 2013, according to Mark Heesen, president of the National Venture Capital Association.
SBA Loans
President Barack Obama elevated the U.S. Small Business Administration (SBA) to a cabinet-level agency in January 2012. This marked the first time the SBA had a seat in the White House since the Clinton Administration. The SBA guarantees loans that banks issue to small businesses to encourage more lending. The SBA guaranteed $30.5 billion in loans in 2011, which set a new record. The SBA has several business-specific programs, including the very popular 7(a) program. The Microloan program is funded by the SBA but administered by intermediary lenders such as community non-profits and other municipal agencies. These funds are available to establish a new business or to assist an existing one. There is at least one SBA office in every state, including Puerto Rico and Guam.
Student Loans
Young entrepreneurs can get their college education and funding for their small business all in one fell swoop. The criteria to qualify for a federal student loans is very simple and direct. You must fill out the FAFSA form and be a full-time student. It is best to wait until you turn 24, as then you can be classified as an independent student and your parents' income is not factored into loan decisions. Student loans have easy re-payment plans, low interest rates, and do not have to be re-paid until you graduate or leave college.
Would you like to receive similar articles by email?