Self-Driving Cars May Have Traveled More Miles Than Many Drivers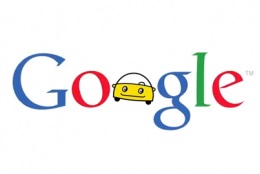 Did you know that there are self-driving cars on the road in California and Nevada? Believe it or not, in the short period of time that they have been invented, some of these self-driving vehicles have already racked up almost 300,000 miles. This is staggering considering the US Senate Committee on Environment and Public Works says that the average number of miles an American drives a year is 12,000.
If you are curious about the self-driving car, stay tuned. Getting to know this latest invention can do more than prevent you from being overly surprised when you see a driver-less car on the highway. In fact, it could be the transportation solution you will one day find you cannot do without.
History of the self-driving car
We have all enjoyed an episode of "Knight Rider" in our lifetime, but this was not the first instance that a self driving or autonomous car had been conceptualized. Instead, as early as 1939, General Motors was envisioning an electric car that used radio controls and circuits posted throughout roadways.
Over time, the idea was focused on by the military, European scientists, and the 1995 Navlab Project developed by Carnegie Mellon University. The Navlab experimental vehicle drove over 3,000 miles with no hands on the wheel. By 2007, Google associate Ernst Dickmanns began to be referred to as the "Pioneer of Robot Cars." Today, most of the news about the Google Car comes from the X Labs Self-Driving Car leader, Anthony Levandowski.
The first self driving car approved
The first approval for a self-driving car in Nevada was in February, 2012. However, California has been ahead of the game for far longer. Although its corporate secrets are kept out of public scrutiny, in 2007 Google made the public aware that it had sent a self driving car on missions and has been using them for photographing streets for its Google Maps program since.
Despite the fact that Google's robot car research headquarters are in California, it was Nevada that became the first state to pass a law regulating the vehicles. In August, 2012, California followed Nevada's lead and also regulated the self-driving car.
Self driving car landmark reached
In addition to being approved by the California legislature, August 2012 was also the first time that the self-driving car went over the 200,000 mile mark on public roads. While autonomous off road military vehicles have been racking up miles for almost a decade, this was an important hallmark event because it included driver-less cars on public roads.
Are driver-less cars safe?
If no one is behind the wheel, can you trust this vehicle in motion? In reality, there are a variety of high-tech controls that the observer may not be aware of. For example, if the cars are using radars, lasers, and cameras to "see" the surrounding environment it is driving in. Interestingly, a variety of potential benefits have been assigned to the self-driving car such as cutting the number of car accidents in half. Besides this dramatic change, other examples of benefits include:
Fewer traffic jams
Reduced car insurance rates
Fewer traffic officers
Reduced city expenses for road signs
Transportation solutions for people with disabilities
Less parking congestion due to car's ability to drop off passengers and park far away
Where can you buy a self-driving car?
You know they exist, but can you buy one? So far, the Google developed technology is not for sale. Regardless, you can expect to hear more about them in the next decade. Many top newspapers report that Google executives state it will take "millions of miles of testing" before the company is ready to release a self driving car to the public market.
Note: The Google self-driving car logo is the property of Google Inc. and was used solely for the purpose of illustration. It does not imply any endorsement by Google Inc.
Would you like to receive similar articles by email?