How Seals Can Have a Positive Impact in Industrial Manufacturing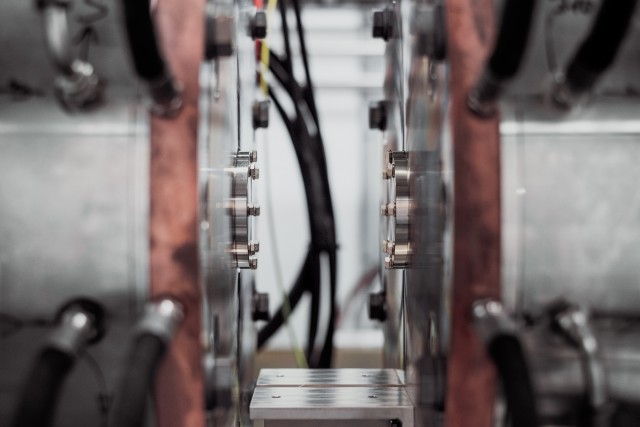 Industrial manufacturers rely on machinery for the day-to-day running of their businesses. While it might be tempting to cut costs in some areas, replacement parts shouldn't be one of them. When you invest in quality seals and other rubber products there will be a range of benefits.
When you use a reputable company for your o-rings and other essential components you will have the flexibility to choose the right material and get the perfect fit for your tools and equipment. You may be surprised to learn that the seals you choose can have a direct impact on your bottom line.
Reliability Increases Efficiency
Every time you need to repair your machinery it can lead to downtime. Poorly made seals and rubber products can decrease the performance of your tools and equipment. In the short term, you may notice they aren't as efficient as they should be, and in the long term it could cause expensive damage.
Reliability and efficiency can have a direct impact on productivity. When manufacturing processes are smoother it can lead to a higher output of manufactured goods. This will help you get your products to your customers faster.
Supporting Repetitive Wear and Tear
Your machinery has to work hard, and even the smallest components are subjected to repetitive wear and tear. Well-fitted, quality o-rings and other rubber accessories are designed to last regardless of a heavy workload.
There is a range of products available in both standard and nonstandard sizes. For example, Apple Rubber has over 8,000 nonstandard o-ring sizes. As machinery can vary significantly, you may also need a specific type of material. The list includes nitrile, fluorocarbon, silicone, fluorosilicone, ethylene-propylene and chloroprene.
High-Quality Seals Can Be Profitable
While we have already discussed the effect of high-quality seals and rubber products on efficiency, there is another benefit. These components might only be small, but they can lead to a more profitable company.
Costly repairs and maintenance can be withheld for longer and your equipment will be better able to reach its potential. It may be more expensive in the interim to invest in durable, reliable seals and rubber products, but the results will be well worth it.
Customizable Solutions
When you build a relationship with your rubber supplier you may be able to get a customized solution. If the existing range of standard and nonstandard selections aren't suitable, you should discuss whether the right part can be custom made.
In addition to sizing and material selections, there may be other specifications you need to consider. For example, the components may need to meet food or medical-grade standards. Even though every manufacturer is unique, there will be a seal or rubber component to suit. Remember, cheaper alternatives can be substandard and have a negative impact on productivity.
The Wrap Up
As an industrial manufacturer, you will take pride in the products you create. If you are committed to excellence you will be conscious of the replacement parts you install in your machinery. High-quality seals, o-rings, and other rubber components can have an impact on productivity.
With the potential for reduced maintenance and machinery that runs as it should, your workplace will be a more efficient one. Investing in well-fitted parts that are customized to your needs can improve your manufacturing output. This can increase profit and help your company grow!
Would you like to receive similar articles by email?