Behind the Scenes: How Technology Is Changing the Food Industry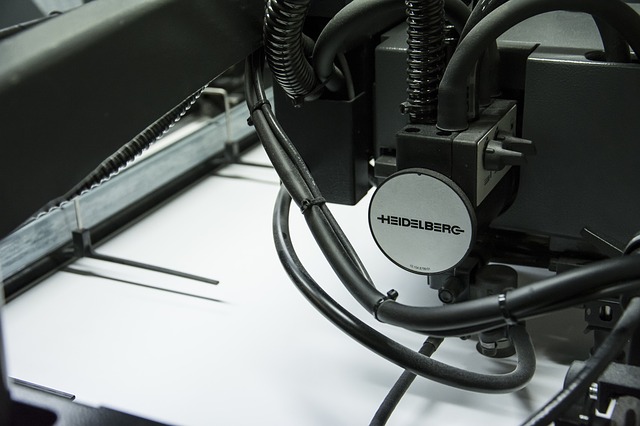 Technological innovations have changed the way we live, work, and travel. Technology has made notable improvements in fields such as education, transportation, the medical and healthcare sciences, engineering, and agriculture. It is also making a big impact on the food industry, from food processing to packaging and distribution. We may not always stop to think how our food goes from field to fork but, behind the scenes, that journey is increasingly utilizing the latest technology.
Here's an insight into the transformation under way…
Flexible, Custom Print Packaging
Food packaging printing solutions such as nanographic printing have provided businesses with a low-cost yet high-quality method to create dynamic folding cartons and flexible packaging. Nanographic printing has combined the quality of traditional printing solutions with the benefits of going digital, particularly speed, a wide range of colors, and reduced printing costs – a three-strong list that is vital given the scale required by big businesses.
3D Printing
Who would have thought edible things can come out of 3D printers? Well, thanks to printers such as ChefJet, we now have candy and chocolate to add to our list of 3D-printed objects on demand. NASA has also made pizza from a 3D printer, which gives us an insight into the many Friday-night parties astronauts can have in space. Foodini, a 3D printer developed for use in the home kitchen, is able to print shapes out of ingredient mixes, saving on-the-go families the time-consuming process of cooking or making things by hand. What to outsiders seems like a nifty gimmick is, behind the scenes, starting to be seen as a real prospect in helping shape the future of food production. Food firms may also be able to benefit from a convenient way of being able to obtain replacements for commonly required parts and equipment.
Edible Packaging
A novel, no-waste approach in food packaging involves you being able to consume your food's packaging as well. The team of Professor David Edwards from Harvard University was able to create edible food containers they named WikiCells. Their inspiration? An apple, which has a skin that can be eaten. Among the team's edible packaging innovations are melted chocolate in a cherry membrane and pumpkin soup in spinach membrane. This is an exciting opportunity for the food industry to make products stand out from the crowd and reinvent big brands to give them a fresh impetus. Watch this space…
Electronic Tongue
We often use our sense of smell to tell whether something in the fridge has gone bad, but what if the packaging can do that for you using an electronic tongue? Three big organizations are looking into a technology that can "taste" the food using sensors incorporated into the packaging. According to the research being done by Kraft Foods, Rutgers University, and the University of Connecticut, the technology will notify consumers if the food is spoiled or contaminated by changing color.
Micro Packaging
Researchers are continuously exploring different applications of nanotechnology. One of these is in the food industry. A team at Texas A&M University is looking into developing a thin-coating polymer that has the food preservation qualities of glass. This film is thousands of times thinner than a single human hair and is deemed to be more eco-friendly than plastics. Packaging is a huge cost for the food industry and it's clear that technology is going to transform the way this is made and used.
Technology is making it possible for food and beverage companies to take on revolutionary approaches to processing and packaging food to better meet the changing demands of consumers. Firms need to constantly strive to search out the latest innovations to keep up in a competitive field – and that's only going to continue as technology develops further. Even if you buy the same goods from the same supermarket shelves each week – the way they reach those shelves is an ever-evolving process behind the scenes.
Would you like to receive similar articles by email?