How to Save Battery on Android?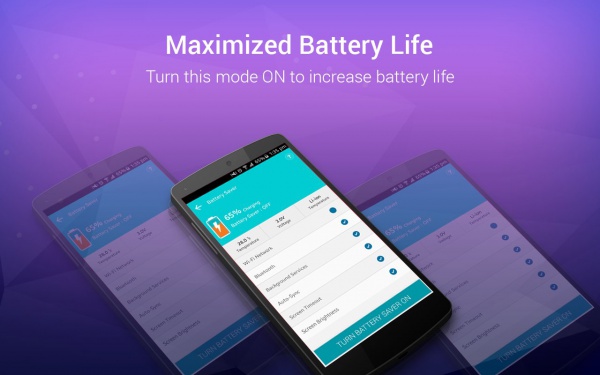 Nice becomes naughty; this quote holds very true when you switches from a feature phone to a brand new smartphone. The moment we bought a smartphone, we started building castles in the air. We started sifting through the Google Play Store and end up installing several applications; including HD games. Here, the first thing to keep in mind is that smartphones are also known as battery-drainers. Manufacturers like Samsung, HTC, Sony, LR or Huawei, etc. are offering their best with every newly launched smartphone. Battery-issues doesn't belong to the device's manufacturer, it entirely depends on the way you use your Android smartphone.
Here are some tips following which you can make simple adjustments to give your phone or tablet a gentle battery boost:
Limit the Background Running Apps:
Even after exiting, there are some obstinate applications that are meant to run in the background. These background running apps continue to fetch power from your device's processor. With the "Recent" button on your Android smartphone, you can check for the background running applications, and kill the unwanted one manually.
Take the Phone and Paint it Black:
Off-course, who doesn't like colors or colorful wallpapers on their newly bought smartphone. But, these colorful wallpapers silently and directly attack on battery. Avoid using live-wallpapers or animations on home screen. Always opt for dark themes or black wallpapers, as it takes less battery power to light them up.
Stop Unwanted Motions/Gestures:
Smartphones come with obviously smart features such gestures, smart scrolling and many more. Whether you use them or not, they have already started using your device's battery power. If not in use, it's better to turn-off vibration alerts, gesture or motion control features.
Avoid Auto-Brightness:
We generally think that auto-brightness option is the most convenient for us, providing the standard brightness required at all times. But, auto-brightness is much brighter than we really need. The ultimate solution to this is to select black wallpaper or dark theme and set the brightness to its lowest level. You will definitely observe the changes in battery behavior.
Use Lock-Screen Notifications:
This would be the best thing that can help you save a huge battery life. Using Lock-screen notification, you can simply have a glance on the notifications popping-up on the screen without unlocking your phone. Unlock the phone, if it is worth following up immediately or you can save it for your spare time.
Turn Off Radios:
Undoubtedly, you are using a smartphone, but it doesn't have to be smart all the times. The radios constantly drain battery power and your smartphone will become noticeably slow. When not in use, turn-off the mobile data and other radios such as NFC, Wi-Fi, Bluetooth, etc.
Moreover, the basic step to be taken is the utilization of the power saving mode offered on your Android smartphone. It automatically turns on over a specific percentage and make least use of battery.
Applying any combination of these aforementioned power saving features will instantly boost-up your device's battery power. However, you can even opt for an app to do the power-saving job for you; and it is named as Systweak Android Cleaner.
The Android Battery Saver feature works in an impressive manner. Before turning it on, you can manually select the services you need at that time, i.e. Wi-Fi, Auto-Sync, Screen Time-out, Bluetooth, Background Services and Screen Brightness. It helps you to boost-up the battery power upto 50%.
Would you like to receive similar articles by email?