The Five jQuery Plug-Ins That Will Help You Share Your Instagram Updates on Your WordPress Site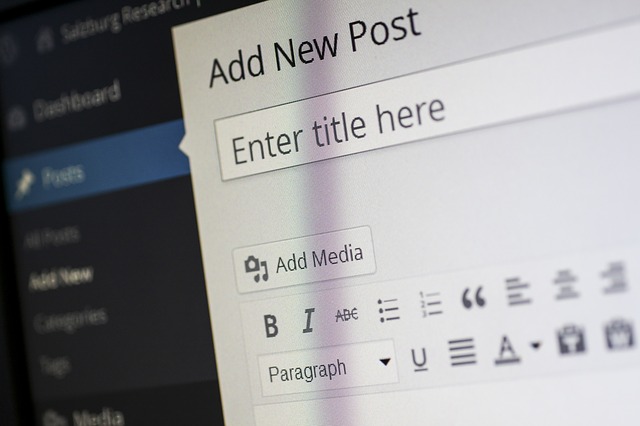 What does every website owner dream of? Dedicated traffic that converts. Finding organic traffic has never been easy for website owners irrespective of their niche and style. Without converting traffic, all you have is a bunch of code and worthless content. Websites lose their purpose when they fail to attract their target audience. Maintaining the website becomes a plight instead of a delight without any revenue. There are a few plug-ins that help to boost traffic to WordPress websites, but you need to know what factors are draining the traffic to find the right kind of plug-ins.
Some websites have the right SEO traits. They have good quality original content, active outbound links and inbound links, they also have good sitemaps, but they somehow fail to attract the right crowd. This can be due to low visibility in social media channels. As of now, Google has not unequivocally stated whether they consider social media links as SEO factors. Nonetheless, it is understandable how the lack of social presence can render a brand invisible to the target market. The presence of tough competitors and business veterans simply makes matters worse for nouveau brands that do not have their Instagram, accounts integrated to WordPress websites or e-commerce sites.
Top 5 jQuery and JavaScript plug-ins you need to check out today
If that's the case for you, you should work on integrating Instagram feeds, Instagram likes and shares to your e-commerce site or brand website. jQuery plug-ins that enable social media sharing on WordPress websites are lightweight, swift and easy to use. here are the top 5 jQuery plug-ins for WordPress that will change the way your Instagram affects your business.
Instagram Theatre WordPress Plug-in
The Instagram Theatre WordPress plug-in is a jQuery based plug-in for all WordPress users, who are interested in featuring their top performing Instagram pics and videos on their website.
Instagram Theatre can update the photo feature several times per day.
It can create beautiful Instagram photo galleries on your website.
You can optimize these images for Google and other search engines.
It is completely responsive and ideal for e-commerce site owners.
The plug-in also comes with three kinds of layouts – grids, lists and full screen.
The Instagram Theatre comes with a free trial version and premium versions with added features.
Flexi Instagram Feed – social stream plug-in for WordPress
This strong yet surprisingly light plug-in can help you keep your Instagram feed visible on your WordPress site. It has umpteen customization options and template options for you to pick.
It showcases a completely responsive design. It is ideal for e-commerce sites and websites targeting mobile users.
Flexi Instagram Feed is 100% compatible with the latest themes and WordPress plug-ins.
It features an easy admin panel and an intuitive interface for all WordPress users.
This offers a real-time display editor for your Insta-feed on your website.
The best aspect of the Flexi Instagram Feed is the lifetime updates you receive the license. You can even pick the filters on the feed and keep your website looking suave and hip until the end of time.
Social Network Tabs for WordPress
The Social Network Tabs plug-in can collate all your feeds from your favorite social media platforms including Instagram, Facebook, LinkedIn, and Twitter.
It can support 16 social networks and social media channels.
Social Network Tabs can support up to 69 feed types.
It features AJAX fast loading and shortcode functions.
It offers drag and drop editing along with easy customization options.
This one also comes in a trial version with limited features. It offers endless possibilities to each designer working on their respective WordPress websites and portfolios, right now.
NextGEN Gallery
According to experts at socialgrowr.com, the NextGEN Gallery is unambiguously the best gallery plug-in for all WordPress users. This one has over 1.7 million downloads, and it is always under development. Even the free version is packed with goodies like Pinterest like galleries, and lightboxes.
NextGEN Gallery Pro offers a range of functionalities that allow designers and artists to sell their work directly from their WordPress sites.
It allows the designers to pull their photos from Instagram accounts without loss of quality.
It offers the integration of responsive slideshows in the website mainframe for display of pictures from Instagram.
One of the best features is the watermarking option that allows users to add a signature to their displayed work to prevent plagiarism or art theft.
NextGEN Gallery is a brilliant way to showcase your talent via the integration of the leading photo blogging platform to your WordPress website.
Sossy – social profile and counter for WordPress
Sossy is the complete social media jQuery plug-in for WordPress you have been searching for. This is a plug-in that enables the creation of unlimited social media profiles.
Crisp shortcodes drive this plug-in.
It comes with drag and drops social media order.
It links 14 different social media profiles.
Sossy can display your Instagram follower counts and Instagram updates.
You can customize the display to include just Instagram updates or integrate the other 13 social networks as well.
Sossy comes with six different skins, and it gives you complete control of the author box. It also gives you the option to set the cache time, to reduce the resulting load time of the webpage.
These five plug-ins are ideal for all website designers and developers looking to make a dent in the market with little investment. Most businesses face a cash crunch immediately after starting, which is why many of these plug-ins offer trial versions and quality checks. Although most of the WordPress plug-ins are in PHP to support seamless integration, there are a few plug-ins including these, which include JavaScript and jQuery elements. jQuery adds dynamic features to your WordPress websites, and the use of unique plug-ins enables these features without weighing down the site with useless codes.
Would you like to receive similar articles by email?