The Most Intriguing Android Smartphones to Buy in 2016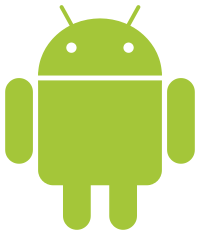 There's one single way in which Android can be considered as hugely different from its competitor Apple as the number of phones that are running out from Google's hot mobile OS is huge! You have all the big names with Android, Samsung, HTC, Sony and LG and they're all right at the forefront. Moreover, there's a range of other names in the mix like Acer, Huawei, ZTE and OnePlus which offer cheap smartphones and then there's the high end Nexus range from Google. The variations in processor power, screen size, features of software and design makes finding the best and the most appropriate Android phone for you extremely tough. In order to help you find out the most fitting Android phone for you, we've wrapped up the names of a few Android phones which you can buy in 2016. Check them out:
1. Moto X Style
Are you a fan of Motorola? If yes, then you should be aware of the fact that with Moto X Style, their flagship phone packs a sizable punch. With OS 5.1, screen size 5.7 inch, 3GB RAM, 21 MP rear camera and 5 MP camera, this phone can definitely be one of those that you may plan to buy this year. Motorola has embraced the full stock Android platform and has included all the best features and designs into one phone. The screen size tells you that whatever you see or do on your phone screen will definitely look great.
2. Sony Xperia Z5 Premium
This is the first ever 4K phone but it is much more than a one-trick pony. The Sony Xperia Z5 Premium is probably the first and presently the only 4K phone and it makes the most of it with its stunning display with a screen size of 5.5 inch. You get a brilliant 23 MP camera, a water-resistant build and an impressive fingerprint scanner. This is undeniably premium but most people are not big fans of the chunky design and the heavy pixels may even take a toll on your battery life.
3. HTC One A9
This is more of an iPhone with the brains of an Android. This has got an OS Android 6, 5 inch screen size, 3GB RAM, 16 GB Storage and 13 MP rear camera with a 4 MP front camera. HTC can actually take some design tricks from the iPhone for the One A9 but that definitely doesn't make it less of an Android phone. This also comes with a Marshmallow OS on board and there are expectations that soon it can get updated to Android 7 software whenever it receives an update. The camera of this phone is much improved than the previous HTC handsets but the battery life isn't great.
4. Samsung Galaxy S7
Samsung is itself a huge competition against all the other companies as they are the ones who keep giving us flagship phones one after the other. The Samsung Galaxy S7 has got a superb 12 MP rear camera and a 5MP front camera with an improved and waterproof design. The Galaxy S6 has been the favorite Android phone for majority of users in 2015 but now the S7 has improved on it in almost every way. The new waterproof design also makes little changes and makes it more comfortable to hold it.
Therefore, if you're not being able to decide on which smartphone to buy in 2016, make sure you go through the latest Android news, weigh the pros and cons of each model by making a rigorous online search and then choose one. Ultimately, make the best use of your money.
Would you like to receive similar articles by email?