The Best Ink-Saving Typefaces and Fonts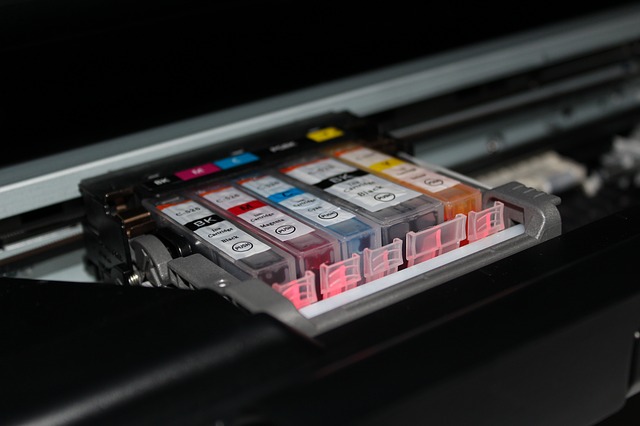 Maintaining a home or office printing equipment can prove to be expensive, due to the astronomical costs of most printer ink products. The irony is that the printers themselves often don't cost a lot. For anyone who's ever bought a printer before, it is common knowledge that many manufacturers sell these printing equipment for almost next to nothing. In fact, personal inkjet printers can sell for less than $40.
If you're just using the printer at home and you won't be printing very often, then such a purchase might be well worth the expense. However, if you're looking for a printer that you can use in an office environment where you will be printing a large volume of documents, then you might be better off purchasing an enterprise-class laser printer with a large printing capacity instead.
To save money and get around the high prices of OEM ink products, many consumers today are also opting for alternatives like compatible ink cartridges produced by third-party manufacturers, as well as remanufactured ink cartridges, which are empty cartridges that are refilled with high-grade ink to simulate the quality of OEM products.
Another technique you can try is to print in ink-saver or toner-saver mode. Some printers also allow you to print in draft mode, which makes sense if you're just going to print documents for yourself. Unless you need to print out presentations or other formal documents, the draft mode should be your default print setting.
Typefaces and fonts: Can particular ones help you save ink, too?
You bet! As a matter of fact, in 2014, a 14-year-old Pittsburgh student named Suvir Mirchandani made headlines when his study about the Garamond typeface attracted the attention of major media outlets. In his paper, he noted that the U.S. federal and state governments could save as much as $394 million a year by having agencies print documents using the Garamond typeface. The study was published in the Journal for Emerging Investigators.
The accuracy of the savings figure has since been scrutinized by various observers, but Suvir's paper remained relevant for its potential for real-world application. It showed that the style of the typeface or font used in printing can also have a bearing on the amount of ink that will be spent.
Which typefaces or fonts should I use?
Garamond – Fonts from the Garamond typeface family feature fine, spindly strokes, which is probably why they use less ink compared to many sans-serif fonts (fonts without the characteristic stylistic projections at the end of their strokes).
Take note, however, that Garamond fonts are typically shorter in height than similar serif typefaces like Times New Roman at the same point size. To make Garamond text more legible, you will most likely need to set it at a larger point size, potentially offsetting some of its ink-saving quality.
Nevertheless, aside from Mirchandani's study, the U.S. General Services Administration (GSA) also recommends the Garamond typeface for its ink and toner efficiency, so you can be sure it's good typeface to choose if you want to save ink.
Times New Roman – The GSA also endorses the serif typeface Times New Roman, which has a similar thin design.
Century Gothic – The University of Wisconsin – Green Bay made Century Gothic its typeface of choice in 2010. The school estimated that the typeface uses about 30% less ink compared to Arial, another sans-serif typeface. The GSA likewise recommends Century Gothic for its ink-efficiency.
Ecofont – The Ecofont typeface was developed by an Utrecht-based Dutch company called Spranq. The typeface features letters, numbers, and symbols with holes, so it uses about 20% less ink compared to the Vera Sans typeface, upon which it is based. The holes are not visible when the text is printed at normal sizes.
Ryman Eco – Another economical typeface is the Ryman Eco. Developed by the UK stationery retailer Ryman, the typeface produces letter, numbers, and symbols that are made up of fine lines. As with the Ecofont, the blank spaces don't use ink, which allows Ryman Eco to use around 33% less ink compared to similar typefaces.
Being more particular about your choice of typefaces and fonts can go a long way, especially if you're running an organization that prints a huge volume of documents every day. However, even if you're just trying to save ink for your home printer, the savings that accrue from your ink-saving efforts can prove to be financially rewarding in the long term.
Would you like to receive similar articles by email?