Incredible Precedent Set with New App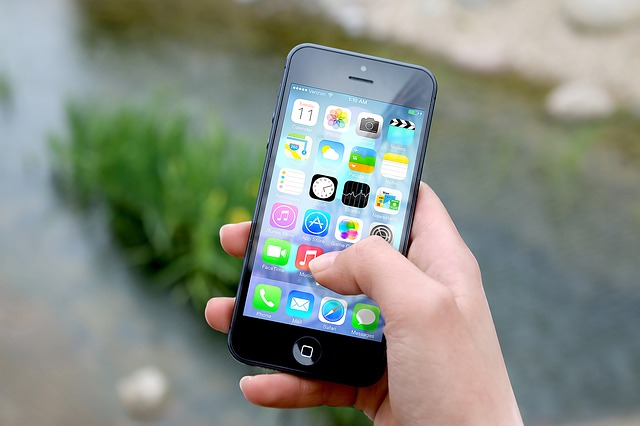 Back in August, buzz began to get around the Internet about a new app that was under development for the iPhone—or rather, a class of apps. One of the specific examples, called Crystal, was an app designed to block ads that came up on Safari.
The kicker here was that this program did not just block online ads after loading them, filtering out what seemed objectionable after taking a look, but screened them out on a more basic level before Safari even tried to load them!
A Twofold Ad-Blocking Benefit
The benefit to consumers, then, was twofold. First, ad blocking has been popular on desktop computers for many years now. Clearly, most people prefer an ad-free Internet experience to one where they feel constantly "interrupted" by advertisements. Think of how you feel when you are trying to read a news article and a video suddenly pops up and starts playing. I don't know about you, but it fills me with rage far beyond what is probably called for given that I'm only being delayed for a few seconds on my way to the news.
But in this case, the app doesn't just give a more interruption-free Internet experience. It also significantly decreases load times, which have been growing lately and becoming a real problem. These problems can make Internet browsing not just slower, but also less stable.
So back in August, Crystal was being tested in the hopes of accomplishing all of these goals. Since then, Crystal has continued to be developed, and it — along with a slew of other ad-blocking apps like 1Blocker and Purify — are doing what they set out to do: block ads that show up in Safari.
Taking Ad Blocking to the Next Level … or Not
A new type of ad blocker, however, was also developed. Been Choice went a step beyond what the other blockers did and went to block ads inside the apps themselves. That meant that ads like those in Facebook, Google, and even the Apple Store could be disabled.
It also meant, however, that ads in a slew of other smaller developers' apps — things like those phone games that are free, based on advertisements — would be disabled. This could result in the tragic loss of games like My Singing Monsters, and… Well, I'm sure there are other apps out there. Use your imagination.
At the same time, Been Choice had an "earn" mode, where you could opt to purposefully share your data with advertisers in exchange for earning points, which could eventually (eventually) add up to free money. Given the app's stated purpose of protecting users and user data, it seemed a bit odd that one of its primary functions was to actually share that data with advertisers.
Perhaps unsurprisingly, just a few days after it was published in the app store, Apple took it down, citing privacy concerns over the deep packet inspection that the app used to filter out the ad blocking in native apps. While it was reinstated not long afterwards, this was only after the native blocking had been disabled, resulting in yet another app along the lines of Crystal.
Well, I suppose it was worth a try.
Would you like to receive similar articles by email?