How To Improve Your Used Car With Technology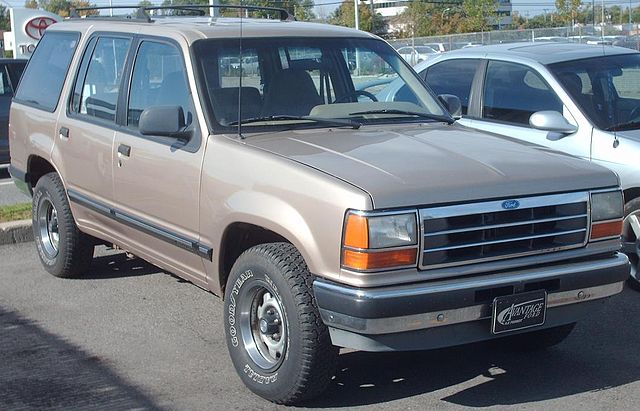 Having a used car is a common thing for almost all people. Most used cars are usually very sound if they have been maintained well. The only way actually to preserve just about anything is by maintaining it. Take for example a used Ford Explorer, this is a very strong and powerful car that can run almost everywhere. Just in case you have this kind of car or any other used car, you can definitely make it look and feel better with the application of technology on it. Through technology, you can improve some of the aspects of the car in the following ways:
Improving the electronics
Any used car will have outdated electronics. This would mean that you upgrade to the latest technology. In addition, some electronics may be missing from your car which would require that you install them afresh. Things to look out for in terms of electronics are things like the car sound system. Most sound systems on used cars are normally out of date and thus need updating to the latest versions.
Another very important latest technology that your car should have is the car tracking device and navigation system. The GPS device would be very important in location navigation and also your own personal safety. With the GPS device installed in your car, you would be able to track its location at any given time thus strengthening the security of your car. The device would also be useful in driving as it would equip you with the right routes and directions to follow on your journey. One amazing feature of the GPS device is that in case of an accident or mechanical breakdown, the device can then send out your exact location to relevant authorities in order to help you. These GPS systems have become quite affordable over the years and thus you can get them quite easily.
Install parking sensors and rearview cameras
Most used cars don't have parking sensors. Parking can be a very tedious job especially if you're still a learner or if the parking lot is squeezed. This would make it hard for one to negotiate and park easily. With the help of parking sensors that you can install in your vehicle, you can park effectively even on a tricky occasion. Parking sensors activate when you shift to the reverse mode in your car. They make use of sound waves to detect the objects in the surrounding and also make use of beeps and lights to alert the driver whenever they come close to hitting something. These sensors are not very expensive and thus it would make your used car look more advanced.
Parking sensors work more effectively when used with rearview cameras. Rearview cameras are installed to aid the driver while reversing so as to avoid hitting objects.
Install seat heaters and massagers
Another brilliant technology you can install is this one. Seat heaters and massagers can make your vehicle have the feeling of a spa and thus give you pleasurable comfort while traveling.
Would you like to receive similar articles by email?