Holiday Shopping the Smart and Safe Way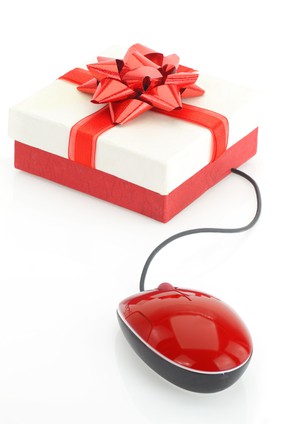 Everywhere, mothers, fathers and even sweet little grannies are licking their chops, sharpening their elbows and practicing their quick-draw credit card slides to prepare for the Great Gift Buying Wars, otherwise known as holiday shopping. But your shopping experience doesn't have to be all chaos and mayhem.
'App'-ly Yourself
Want to avoid the usual Black Friday craze of lack of sleep, long lines, crazy and rude shoppers? Do most — if not all — of your shopping right from your phone, laptop or iPad by downloading shopping apps.
Sites like Pinterest give you great ideas for gifts, but downloading apps like Etsy and Nomorerack provide holiday shoppers wonderful items for sale at a competitive price. Etsy is a site where people buy unique items from other people. Nomorerack provides thousands of items at discounted prices and shows you your savings right next to the item.
Security, Security, Security
You can never be too cautious when shopping online. Many times, when there's a deal that's too good to be true, it probably is. Look for security signs, like lock images, near the bottom of your browser. A URL with "https" indicates an encrypted site, in which your payment information is secure.
Everyone has heard about identity theft online, but there are plenty of shoppers who don't take it seriously until it happens to them. An average of 11,571,900 people are victimized by identity theft annually, according to the U.S. Department of Justice and Javelin Strategy & Research.
One way to avoid becoming another statistic is safeguarding your ID online with an online security service like Lifelock.com, who provides threat detection alerts, assists you immediately if you lose your wallet or purse, monitors any unauthorized address changes and assists in monitoring criminal websites, notifying you if any of your online information is in their hands.
Go Local
If giving back to the community by shopping local small businesses doesn't warm your holiday-filled heart, then perhaps knowing you can save time and gas, and find more ideas for gifts will change your mind.
Maybe Miss Nelly's gift shop is lacking the high-tech gadgets little Johnny wants for Christmas, but she may have other unique gifts your grandson would love. You get more personal attention from small local stores more so than you would from a big box store, especially if you're unsure of what to buy. Small business owners can help you choose the perfect gift rather than just find it. In fact, Small Business Saturday has been a growing trend in recent years as local businesses compete with Black Friday deals.
Quick Tips
A nice way of finding great shopping deals online is having the deals find you. But how do they find you?
"Like" a store's Facebook page. Often times, especially during the holidays, stores will post coupons and drawings for prizes that a Facebook follower can jump on.
Find coupon websites. Sites like Retail Me Not provide great coupons for many big-name stores, like Macy's, Old Navy and Target.
Sign up for emails. Have coupons directly emailed to you by joining a store's email listing. Some stores, like Kohl's and Sports Authority give you a discount for signing up on their email lists.