The Hi-Tech World of Modern Sport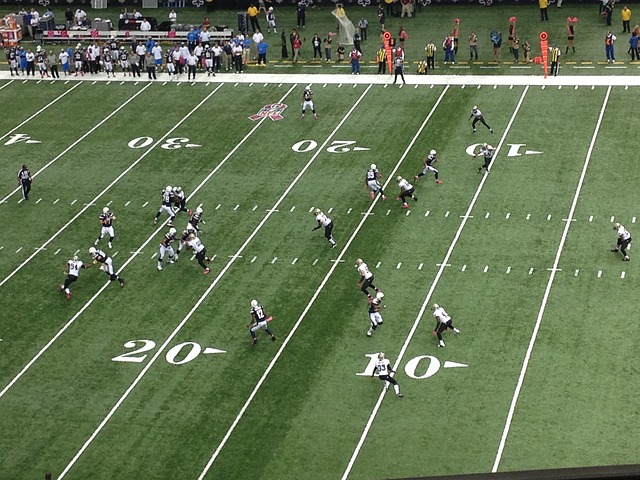 The ideal of sporting competition is rooted in ideas of fair play and equality, with two individuals or teams pitting their wits and physical abilities against one another in order to find out who is superior. No doubt this is an ideal that still persists at sport's lower levels, in impromptu football games in the park or pick-up basketball games at the local court. In professional sport, though, any serious preservation of such an ideal seems almost laughable, with every team and individual out to gain whatever advantage they can to ensure their success – a veritable arms race in which technology is playing an increasingly important part.
Prozone is a classic example of this, as it is a company that has made millions by offering clubs and teams detailed data that allows training schedules and pre-match preparation to be tailored to the strengths and weaknesses of both their own players and that of the opposition. The company even offers a service that analyses referees' performances for official organizations and, perhaps most impressively, offers live analysis of player performance during games that can then be accessed from the sidelines. Prozone has quickly become nearly ubiquitous in high-level soccer, used by elite clubs such as Real Madrid, Chelsea, and Arsenal, as well as MLS clubs Real Salt Lake and Colorado Rapids. The service is also creeping its way into other sports, with the Prozone website boasting lowing testimonials from the general manager of the Oakland A's and the former men's head coach at Penn State University.
On a consumer level, Adidas MiCoach operates along similar lines to Prozone, offering individual players the ability to access detailed data on their performance through a chip placed in their boot. Technological advantage in sport is not however limited to data analysis, with the constant refinement of equipment also taking place on an ever more technologically advanced level. The modern soccer boot, for example, is, like an elite supercar, being made out of carbon fiber to offer lightweight performance to optimize speed and acceleration. As a result of such technology, the Puma v1.10 SL Lightning, billed as "the world's lightest boot", weighs just 150 grams, about the same as an iPhone.
The importance of tech to the football world was signaled by Lenovo's recent partnership with the NFL, under which the Chinese computer manufacturer will supply computers and tablets to NFL teams and officials. This partnership was launched with much fanfare, including a Lenovo NFL contest that allowed one lucky winner the chance to attend an entire NFL calendar, including spring break training, the draft and an entire season's worth of games.
While no one knows what the future of sport will bring, one thing is clear, this hi-tech approach is here to stay, and the coming years are likely to bring an even greater focus on technological advancement of physical prowess.
Would you like to receive similar articles by email?