Five Great Free Joomla Extensions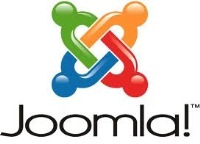 Joomla is one of the best and most utilized content management systems (CMS) out there, and with that comes thousands of awesome extensions that you can install right now to enhance your website for your visitors. The problem is, how do you decide which ones to use? Here are five of the best free Joomla extensions that are worth checking out and trying.
Community Builder
Have a website with tons of visitors and want to create more of a social network to allow these visitors to interact with each other? Rather than shelling out thousands of dollars to some crazy developer to build you a social network, you can use the Community Builder extension for free. Users can do various things such as upload their own images or create a profile. You can even integrate a forum for even more interaction! The possibilities really are endless. Community Builder even allows integration with tons of third party plugins such as Facebook Connect, Twitter Connect, as well as Paid Membership management. If you're looking to create a community with your website visitors, you should check out Community Builder.
HikaShop
Looking to run an e-commerce site or possibly want to switch up your e-commerce site's navigational interface? Hikashop is the perfect solution and claims to be built for both "simplicity and flexibility." Besides the tons of customization options provided, there are many amazing features not found with other extensions such as: multiple currency options with auto conversion based on the current rate, ability to easily add coupons and discounts, easily add tons of payment plugins like Paypal or Google Checkout, as well as order invoicing and history. These are just some of the hundreds of awesome features associated with HikaShop that make it easy for anyone to run their own store online, whether you're a beginner or expert to the e-commerce world.
Akeeba Backup
Imagine waking up one day to find out that your website has been hacked or your server crashed and all of your website's content is gone and there's no way to get it back. That's a scary thought, right? Never worry about losing your site's content again with Akeeba Backup. This extension allows you to quickly and easily backup all of your website's files as well as providing an easy-to-use restoration script. All it takes is one click and your site is instantly and automatically backed up. Never worry again.
JCE
Are you new to the Joomla platform and just have no clue what the heck you're doing? Maybe you're a website developer that just hates Joomla's interface with a burning and fiery passion. You don't have to be mad anymore with the JCE extension. JCE, also known as a WYSIWYG (what you see is what you get) editor, can make formatting and editing your website easy and provides many more features that Joomla's stock interface does not provide. You can easily upload and edit various types of media as well easily editing the format of your website's layout exactly how you want to.
MobileBot
If you run a website with tons of mobile traffic, you need to install MobileBot. This extension automatically adjusts your website to a mobile-friendly template by detecting whether a visitor is on an iPhone, Blackberry, or Android phone. Even if none of these phone types are detected, you can still route visitors to a generic mobile template. This is an awesome and useful extension as many websites look and perform horribly on many mobile phones. Even if you have tested your website to work perfectly on your phone, there is still a large possibility that it won't display perfectly on someone else's phone.
Conclusion
Now boasting over 9,000 extensions in their marketplace, Joomla offers tons of ways to add functionality to your website. These are some of the best extensions you can utilize with your site and the best part about it is that they are all free to use!