Google CIO Ben Fried: "Data Is Incredibly Important"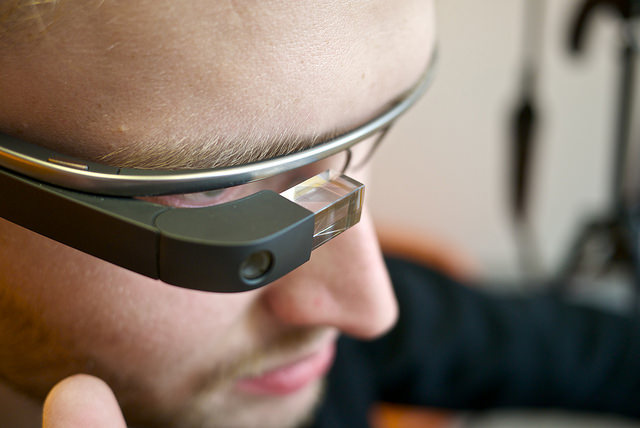 Tech companies tend to focus on creating the next new and shiny big thing. Space-age gadgets and ingenious apps might get the headlines, but according to Google CIO Ben Fried, their importance pales in comparison to data. "People think about the next app or the next little bit of technology to solve the next problem," Fried said recently in a Daily Telegraph interview, "but really the long-term benefits come from thinking about the importance of data, securing it, sharing it and governing it."
Fried's philosophy certainly sheds light on why Google has become such a data mining powerhouse. Tools like Google Analytics are helping smaller companies understand who their customers are, what they want, and what types of content they want to see. However, Google doesn't just create tools for data analysis; it's collecting, storing, and mining plenty of data about little old you.
Google's entire product ecosystem shares a common purpose: tracking the user. If you have a Google account that links your Gmail, Google Webmaster, Picasa, YouTube, and search data, then Google tracks your calendar appointments, device information, search queries, personal habits, location data, and other bits of information about your online behavior. In many ways, it makes our lives easier. In other ways, it's a little creepy. Fried isn't apologetic about the data collection. In fact, Google is on a mission to create better humans — or to make computers smarter than we are.
Why Data Reigns Supreme
When we hear about data collection, it's often in the context of how a massive data breach has exposed all of our information to cyber criminals. Google recognizes the importance of securing its data, and it has 450 engineers who have trained to become cybersecurity and data protection experts dedicated to securing data. Even though protecting data is important, harnessing its power is the key to 21st-century business success. Fried says it's not only about understanding how organizations and the people they contract with — including cloud providers — protect their proprietary and customer data. It's about how the data is structured, how it's shared, and how it's governed within the organization.
Google uses internal data, for example, to track its employees' work habits. Within Google's walls, no one has to sign out computer peripherals from the IT department. People are given the kinds of devices and applications they want, and they're not given limits on data usage. However, Google tracks their usage habits and sends them a monthly "bill" outlining their usage habits: how many gigabytes of data they've used, how many conference rooms they've reserved, and how their usage habits compare to other Googlers. Fried says this type of tracking and reporting, instead of policing usage, gives employees more autonomy to make good decisions. He says its part of creating a new, more user-friendly social contract between employees and IT.
Google even runs internal experiments on Googlers. Google's People Innovation Lab, for example, is running a long-term study called gDNA on how to optimize work. Researchers ask employees to fill out extensive surveys and run experiments related to what people tell them about their work-life balance challenges. They're also collecting data to understand what characteristics make effective teams, how workers can sustain peak performance, and how ideas are born (and how they die).
The Quest to Optimize Humanity
Google's ultimate goal for collecting data, aside from its obvious business purposes, is to promote optimal human functioning, particularly at work. But here's the creepy part: Google is also developing a huge artificial intelligence portfolio. Recent purchases of lifelike robot makers Boston Dynamics and AI startup Deep Mind are just two examples of businesses that Google has acquired over the past year or so. The company has also hired Geoff Hinton, a British computer scientist and the world's premier expert on neural networks, and Ray Kurzweil, the author of "The Singularity Is Near," an intelligence expert who predicts that computers will become smarter than humans by 2029.
With all of the data it collects on humanity, Google is primed not only to help humans function better but also, eventually, to help computers become smarter than humans. Even its signature gadget, Google Glass, gives its human wearers a disconcerting cyborg look. Tin foil hats aside, Google has built its empire on data collection, not on gleaming gadgets. According to Ben Fried, none of that matters too much anyway. It's all about the data.
Man with Google Glass photo by Karlis Dambrans. License: CC BY 2.0.
Would you like to receive similar articles by email?