Future Trends in Wi-Fi Access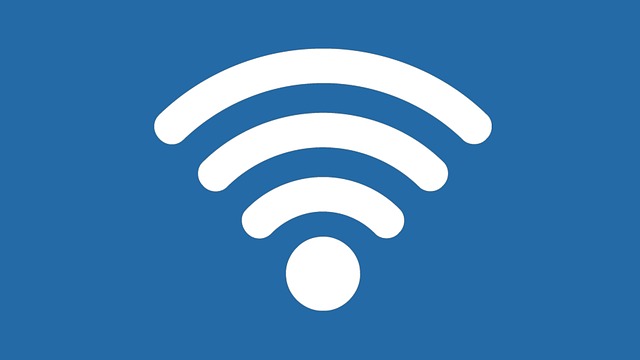 New Wi-Fi milestones and developments are blossoming within the new year. Compared to most consumer technology, Wi-Fi has undergone fast evolution and opportunity driven by the internet of things, new standards, cloud-managed Wi-Fi, and other trends.
Wi-Fi has long overstepped itself as a luxury. It has become essential for day-to-day life, and users expect nothing less than a reliable and continuous service. Not so far in the future, Wi-Fi may be seen as more of a utility — like power and water — instead of an add-on. With expectations rising, and a consumer demand for omnipresent coverage, service providers are brainstorming an evolutionary public Wi-Fi model that will shape the future of connectivity.
Flying and Traveling
A large part of meeting these consumer Wi-Fi demands is based on travel and in-flight Wi-Fi. Travelers want to be connected just the same as they were on the ground, and this is now becoming a reality. In-flight Wi-Fi uses air-to-ground communication (ATG), a connection between land-based cell towers and antennas that are installed on the underside of the aircraft. With a flip of a switch, the signals are picked up from different cell towers allowing users access to Wi-Fi. This service, however, is only providing users with a Wi-Fi speed of approximately 3 Mbps, which suffices for emails, checking social media, among other forms of moderate browsing.
Now imagine if this connection speed was enhanced to anywhere between 20-50 Mbps. This is the future of in-flight WiFi that will set apart airline competition and make buffering a thing of the past. GoGo 2Ku is planning on making this a reality. Coupled with a high-performance modem, the 2Ku antenna delivers what GoGo calls "industry-leading speeds and superior performance around the globe while significantly reducing costs." This could give users Wi-Fi speeds that they may not even have at home, along with in-flight texting and further mobile use.
Hotspots
Public Wi-Fi "hotspots" are configured using a wireless adaptor. Devices that are within range of this hotspot can connect to that specific network. There are both open and closed hotspot networks. Open networks are found in more public areas like coffee shops, airports, etc. While closed networks require a passkey that often changes bi-weekly. Open networks in these public hotspots are ill-advised if a user is sending any personal or work related information that is otherwise considered classified to public eyes. Due to a high volume of confidential data being sent through mobile devices, corporate security challenges are arising. Next-generation Wi-Fi hotspots (NGH) aim to cover these security concerns.
NGH, according to Computer Weekly, is considered a "huge step" up in security. WPA2 encryption — the latest in cybersecurity outdoing the former WEP — is the type of security and connection "you would get at the office on an enterprise calibre secure hotspot." This is a claim that aims well above the level of security on most public Wi-Fi hotspots.
A Connected Future
From light bulbs and television, to cell phones and GPS, modern advances in electrical engineering have illuminated, informed and wirelessly connected the modern world. As the gadgets improve, the network that powers them does too. The first generation of cellular technology, also known as 1G, made its way to 4G, then 4G LTE and soon 5G. The 5G internet service will be faster than many Wi-Fi services people have in their homes today. That means an evolution in communication, both augmented and virtual reality, self-driving cars, and smart cities. We might even see people communicating through holograms as wireless networks become stronger and we do away with wires completely.
The future of Wi-Fi is accessibility and efficiency for the consumers, and a focus for manufacturers on how to monetize from what is becoming a staple utility. The necessity for Wi-Fi will only grow more in demand as more devices get into consumer hands and innovations like the internet of things and smart cities create a desire for complete coverage. As a resource that's only been around for 18 years, Wi-Fi has created a future of its own.
Would you like to receive similar articles by email?