Follow the Given Tips to Make Your Website Accessible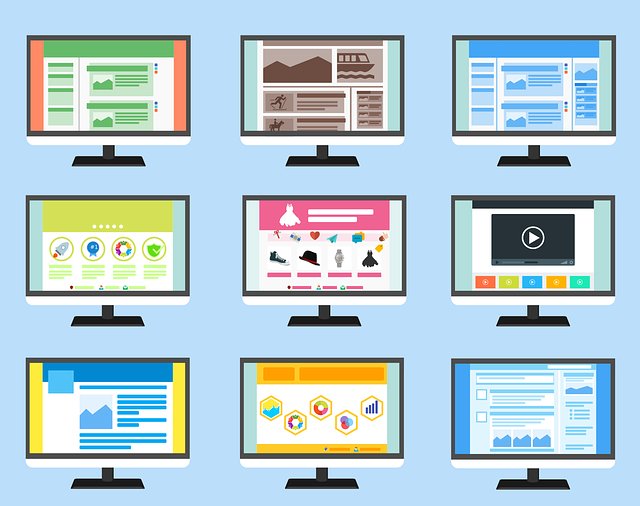 You may all have heard about the term web accessibility that is getting popular these days. First of all, you should learn the meaning of this term in order to get started. Well, website accessibility means the people with disabilities can use the web with ease. It also has a lot of benefits that you need to check out once. You should always try to make your websites or blog accessible to everyone. It can be possible by paying attention to the design and functionality of the blogs. You can also follow some beneficial tips that have been provided in this post.
Always add image Alt text – When you add images to your website, then you should also describe them by using the detailed text. In this way, visitors can easily understand what your images look like. You should also mention the details that have been mention on the images such as date, time or other messages. You should also add text to your logos as well as a button to make your blog or site accessible. If you are adding some simple pictures without reason then you should also tell the users that they can ignore them.
Use page headings – You should always write the content for your website in a simple manner. It can help the visitors to read it quickly and easily. You should also add the page headings to make your content more readable for the users. You should make headings such as H1, H2, H3, H4, etc. for the different pages of the websites. With the help of this, the visitors can get assistance to read or understand the content in a perfect manner. Never forget to write the heading in a numeric order because it can give an idea to the readers.
Font size and style – Well, it is really important to pay attention to the font while adding content to the website. You should keep the font size normal so the readers can easily read them. You should also add the content in a way that can help the readers to magnify it. You should also use the simple font style for the readers to achieve digital accessibility. The use of some fancy or stylish fonts can also create a lot of issues for the readers. It can also make it difficult for disabled users to read the information that you have been provided on your website.
Links must be unique – If you are going to add links to your website, then you should pay more attention to them. Many people are using links that have no sense. Well, it is not good because it can also affect the ranking of your website. The links must be unique so that the disabled person can understand or use them easily. You should also try to highlight the links that can be done by changing colors. In this way, you can make your site accessible to everyone. It will make it easy for disabled people to read the information on the site.
Multimedia content – Providing the transcript for audio and video content is important. Well, it is also known as the basic level of accessibility for the multimedia content. With the help of the transcript, the users with a disability can easily access the content. The caption should be added with the audios and videos to help the deaf people to understand the videos properly. There are many transcriptions and captioning software available that you can use to improve the accessibility of the web presence. Keep this tip in mind to improve the accessibility progress for your website.
Well, there are many other important things that you should keep in mind for making your website more accessible. Keep reading the post till the end to know what you should do to make the site accessible for everyone.
Let's know more about accessibility
Before going to take your steps forward, it is important to understand what actually accessibility is. Well, there are a lot of definitions present for accessibility that can help you to understand its proper meaning. In short words, accessibility refers to the techniques or strategies used to make a product usable for everyone. In this situation, you should also understand the meaning of everyone.
Here, everyone represents the people who are suffering from some disabilities. It doesn't cover all types of disabilities, so it is important to understand the meaning of disability. Well, the types of disabilities that you should consider are as follow-
blindness as well as color blindness
physical disabilities
age factor
hearing disabilities
cognitive disabilities
After considering these important things, you can take your next steps to make improvements to your website.
Testing
Well, there are many tools available on the internet that you can use to evaluate the accessibility of your website. You should choose a reliable tool to evaluate your website and then you can take the other steps to move forward. After checking the website by using these tools, you can come to know if it needs some other improvements. You need to do it carefully to get the right idea about your website. In addition to this, you should also do some other things to get an idea about the accessibility of your website.
You should use some screen reader software to operate the website. It is also important to use the website by using the keyboard. In this way, you can check whether the site is accessible or not. Using some other tips can also help you out perfectly for improving your website.
The last words
A website should be accessible for everyone for which you need to make a lot of efforts. You should add images or other information to the site carefully. Make sure the users with disability can easily access your website and properly read the information. Stay tuned to our blog for more information.
Would you like to receive similar articles by email?