Fixing Slow Work Stations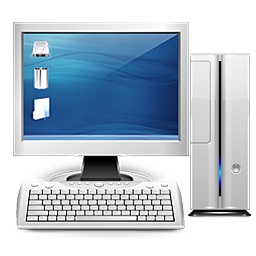 Slow performing workstations can trigger numerous calls to the help desk, and is one of the most common complaints within IT departments. Luckily, isolating problems and correcting slow-performing desktop or laptop systems can be quite easy if you know what to do. The following easy steps can help you get your machine running by simply following troubleshooting advice for ailing PC machines.
Defragment
No matter which operating system you are using, make sure you either manually defragment, or set up the machine to automatically defragment, regularly. When a PC gets too fragmented, it can start running very slowly. Normally the built-in Windows defrag tool works fine, but if you want something a little more comprehensive, try Defraggler. The benefit of downloading Defraggler instead is that it can defragment an entire file, a folder or a single file. It can also put large files that you don't use as often to the end of your hard drive, which means that the files you do use more often are at the front and are available faster. If the problem is with the data centre itself, defragmentation tools such as PerfectDisk can help to optimise server performance and speed up processing times. Beginning at the root of the problem really helps to free up time spent by business IT support in working on individual stations.
Clean the Disk
The closer your hard disk gets to being filled, the slower your computer will run. One of the first things to check for when a computer is running slowly is how much of the disk has been used. If there is about 10% left, then it's time to give it a spring-cleaning. Tools such as CCleaner can quickly clear out all the temp files for you, and you can follow up with the obvious: recycle bin, pictures, music and video files. If this still hasn't given you the space you need, you can remove old 'restore points' and 'shadow' copies as well as the installed programs from your 'downloads' directory. Still need more space? You should seriously consider removing some applications you don't use.
Clean Out the Registry
Sometimes a machine can get bogged down simply because of some errors in the registry. Again, CCleaner is a useful application for this process. Before you begin, remember to back-up the registry, then run CCleaner a few times in order to catch all of the errors. Once the errors have been removed, reboot the computer to complete the process.
Remove Spyware
Windows operating systems are very prone to getting inundated by spyware. That is why you need anti-spyware software so that you can rid your computer of all these space-hogging files. A great tool for this purpose is Malwarebytes, but to prevent the problem, you really need to spend some money on good anti-spyware software that will prevent this problem from getting out of control in the first place.
Check the Disk for Errors
Errors on the hard disk become an inherent part of the regular wear and tear of an old machine whose hard drive has been used excessively. To check, you need to issue the proper command to your machine and reboot. With any luck, the command will automatically fix any errors, locate the bad areas and recover the readable data. This may well help in making the machine run faster or, at the very least, you will know where the problem is.
Would you like to receive similar articles by email?