How to Find the Best Subwoofer Reviews Online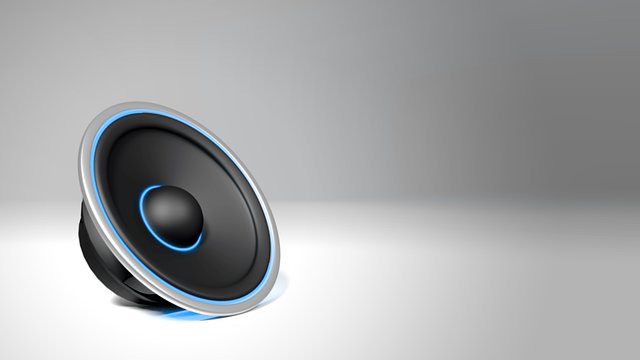 Trusted online sources can be hard to find in an industry as vast as car audio. Everybody's got an opinion, and much of the information you find contradicts itself.
But there are great websites out there. I have mine, but it's taken me a while to build up enough trust to share it with others.
Before I give you the best place to find Rockford reviews, let's look at what a good review entails—so you can decide for yourself whether my recommendation is an accurate one.
Specs to Look for When Buying a New Subwoofer
I've read a lot of reviews on subwoofers. Many of them have some of the information I need, but I am forced to source another review (or start a new search completely) to get the rest of the info I need.
A good review will always include all of the following:
Price Comparisons
If we're not talking about price in a review, I'm not interested. If it's all about technical specs and performance, I'm left with no value comparison without a discussion of cost. You can find a lot of budget subwoofers for great car bass online, it just takes a little more time and effort. Reading reviews is a great way to have informed decisions. Do not think that wattage is the only thing to consider. According to MusicCritic experts, "many people think that the wattage is simply the loudness of the equipment, which isn't true. Wattage is the range of the subwoofer within which it will provide sound without any distortion."
A great subwoofer review already has a history of other products in the same range with which it can compare the subwoofer in question.
Low, Medium or High Power?
I get frustrated when a review leaves out this very important distinction. In my mind I classify amplifiers in three categories: low power, medium power and high power. If I'm reading a review for the wrong category, it's a huge waste of time.
Bass Performance
Most reviews cover bass performance, but their opinions are subjective. I'm not looking for an opinion; I need to see specs and statistics in order to judge for myself whether the bass will be sufficient for me. If a review is going to measure bass performance, it needs to do so with valid measurements, not opinions.
Size and Fitment Guide
Reviewing a subwoofer is easy enough. But I wouldn't trust a site unless I knew they were reviewing the product from first hand experience.
The best way to know whether a site has first hand knowledge of a product they're reviewing is to look out for installation guidance. If it's there, it adds massive credibility to the review because the writer has actually tried it him or herself.
Balance
With so many aspects and dimensions to car sound, the thing I'm looking for is balance. Balance in my sound must come before volume if I want to avoid distortion in my jams. It's one thing to talk about how powerful a subwoofer is. But will it create balance with the other components in my system? A good review will cover this important topic.
Customer Reviews
I'm never sure if a writer got paid to say something or if they really believe in what they're writing. That's why I always check whether other readers concur with what the reviews say.
A big plus for me is when a subwoofer reviews includes the feedback of customers who have also used the product. Putting the device under even more scrutiny! This way I also get a completely non-bias overall idea of what I can experience based on those reviews.
Getting Advice from Passionate Experts
Ultimately it's about getting my information from credible source—guys just like me who love car sound and know what they're talking about when it comes to technicalities.
After tapping into so much expertise for such a long time, I've grown to trust the writers and their reviews on subwoofers and amplifiers. To date I've only received sound advice and complete honesty every time. The more I read their blogs, instructional articles and reviews, the more I trust them.
You're probably wondering whose advice I've been following for so many years, aren't you?
Car Audio Logic FTW!
The caraudiologic.com Rockford Reviews I've read have always been wildly accurate. They have a knack for highlighting stuff you never thought of. This puts you in a powerful buying position that mitigates any oily sales tactics you might be contending with.
I don't believe everything I read. When I'm browsing amplifiers online, I take their promises with a pinch of salt. Instead of hearing a bias description from the seller, I get a more accurate and balanced review from Car Audio Logic.
I see them as the guys I hang out with to discuss car audio. During these 'chats' I learn so much. Subwoofer reviews are great to read. But I also get to partake in a forum where others just like me have feedback on the products they've bought or installed.
There's no better way to get more accurate information.
They discuss everything in one review. That's why I don't have to follow any other online discussions about subwoofers or amplifiers—it's all here:
A full discussion on price and value
A categorization of the subwoofer's power
An accurate technical specification on the bass performance
Instructions on installation
An honest critique on balance and compatibility
Additional customer reviews
Reviewing the Best Subwoofers: Rockford Fosgate
One of the most popular subwoofers on the market is Rockford Fosgate. It's one of the most balanced brands reviewed on Car Audio Logic.
We also have loads of other products on review every month; so bookmark the site for future reference. Whether you're a novice or a car sound fanatic—this is where the trends are being identified and talked about.
Would you like to receive similar articles by email?