How to Factory Reset Google WiFi? [3 Easy Ways]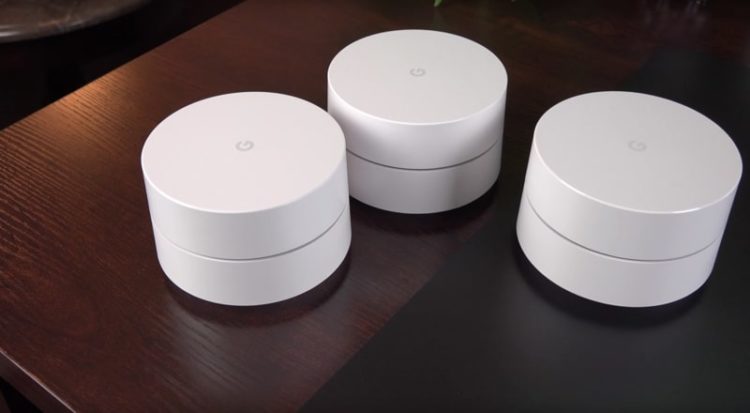 Google WiFi is a blessing in disguise in today's digital world. We plan all our activities around it; this is how important this technology is for us. Not just our work life but also our entertainment needs are dependent on this single piece of technology. Thus, we can safely say that Google WiFi is an incredible technology to own.
And when it fails to work or doesn't function properly, we lose hope and all our activities come to a halt. However, whenever you encounter something like this, simply call the Internet Service Provider whose device you are using and ask for their assistance. Several providers, like Wave internet español, train their customer service teams to answer all technical queries of customers promptly that too in both English and Spanish.
However, it is not always necessary to ask for technical assistance. Just know that there is a solution to every problem. Having said that, you can now simply reset your Google WiFi settings on the device and also on the 'Google Home' application.
How Can You Reset Google WiFi on Your Gadgets?
Before looking at other alternatives, let us thoroughly discuss your device first. Follow the steps we are about to mention:
Thoroughly check if your gadget is connected firmly to the power cord. Keep checking to ensure that it is plugged in during the complete reset experience.
Next, notice the rear of your device and try your best to locate the white round factory reset option.
Once you are done locating the button, press that button. Keep pressing it until the gadget starts showing a bright orange light, and wait till it turns blue.
As soon as the light turns blue, leave the button.
The complete reset procedure will roughly take around ten minutes.
The blue light indicates that your device is ready to be set up.
How Can You Factory Reset Google WiFi Using the Older Firmware Form?
If you didn't find the method discussed above feasible, you are likely using an older firmware. In that case, don't lose hope. Just keenly follow the steps listed below:
Carefully disconnect the device that you are using from the power cable.
Next, try your best to locate the factory reset button at the back of the device.
Press the button and keep holding it.
Then connect the power cable back in.
For the next ten to twelve seconds, keep pressing the button. Release it once the bright white light changes its color to blue.
You will see the blue light for around thirty to forty-five seconds after which it will turn into a permanent blue color.
This complete process will only take ten minutes of your precious time.
As soon as the blue light begins to show, it essentially implies that you've successfully reset the device and that it is now prepared for setup.
How Can You Reset Google WiFi Using the App?
Before we begin to explain the entire process, let us warn you that factory resetting using the app will end up erasing all the data that you have, and mind you that data will be irretrievable.
This essentially covers your present settings, your cloud services, etc. in case you feel like keeping the settings as well as the cloud services intact, make sure to reset it on your device (refer to the first heading).
Google is constantly evolving and making advancements with time. It has recently introduced the Google Home application. If you still don't have it, well install it right away and then go through the following steps:
Access the Google Home app and click on the WiFi symbol.
Next, scroll until you find the settings option.
This should be followed by selecting the 'Factory Reset Network'.
Lastly, just click on 'Okay' and you'll be good to go.
After completing all the steps, just wait patiently for five to ten minutes and your Google WiFi will be ready to function properly.
Final Words
Guess what? You've successfully learned about the right ways to reset your Google WiFi. A while ago, it seemed like a far-fetched and taxing plan. However, now that you know all the steps, you can essentially reset your device without having to ask for technical assistance. Just go through the article one more, take notes, and thank us later.
Would you like to receive similar articles by email?