Escape Outdated and Expensive Terminal Emulation Entrapments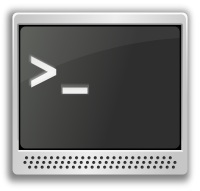 The largest vendors of terminal emulation software packages are still charging top prices for initial installation, and then further charging for optional packages, such as maintenance and upgrades. Large corporations are afraid to stop these agreements through fear of losing their data, smooth operations and ongoing requirements. Changing this situation is a big issue for many multinational companies. The big players in the terminal emulator market are not going to make it easy. Now is the time to make changes, because the world of computers moves fast – the release of the new Windows 8 operating system will change what people expect from their everyday connectivity. There are plenty of discussions about the improvements Windows 8 will bring and it reveals how important it is for us to look at all our systems and interrogate whether we are really getting the best deal.
Whether you know it, or not, you are probably using an emulator application on your computer a work, probably a 3270 emulation. Think about your online banking. Ultimately, those transactions are ending up on a mainframe computer somewhere. There are plenty of reasons for larger institutions to move away from older and outdated arrangements.
Cost Reductions
Anywhere from 80% to 30% of your current costs should be attainable. Consolidation and a competitive market means newer players on the market are very aggressive about what they are willing to do to get your business. The bigger players have done all they could to control access to their mainframes. IBM was probably the biggest perpetrator of this restrictive systems network architecture strategy.
The Birth of Telnet
The rapid expansion of communication through open internet protocols meant that character-oriented applications became essential. Telnet was born. The Telnet protocol and following applications allowed connectivity with UNIX hosts. Telnet then sidestepped proprietary methods the giants were holding onto. The 'I (have the) Big Machine' was forced to implement, unwillingly, the 3270 protocol. That is why it is still in such high demand, today.
Increased Security Requirements
While hackers have a bad name, it was because of their activities that stronger and more robust security protocols were developed. During our rapid switch to internet communications, they hacked the big names and were the driving force behind open protocols. Physically closed network architecture is dead because of them. Today, VPN's can provide more secure communications, and they don't require a specific hard-network – especially when you are in a country like China, for example.
Increased Versatility
Our modern world of computing is mobile. It is cloud, and it is changing faster than anyone imagined. The larger providers do not have the agility to keep up with the fast pace of change. Smaller developer companies, and younger programmers are finding solutions to meet these modern changes. They are very conversant with how the older corporations operate, and how their technology works – some of them hacked it, of course!
A Future Gold Mine
Aggressive organisations are looking deeper into the needs of multinational organisations, adding modifications to composites of existing systems networking solutions to produce new and dynamic packages at extremely affordable cost. Furthermore, they know how to make the changeover without a discontinuation of services. This is why companies like 'I Built Mine' buy up as many start-ups as they can. As young developers get smarter, they are holding out and finding alternative funding solutions. You can't blame them, the mainframe monsters and their terminal emulation strategies have been holding onto a huge goldmine for years.
If your large organisation has been in, or is in, a long-term terminal emulation arrangement, you are certainly paying too much. It is time for you to look around at what is on offer. You will be surprised how those dynamic new entities will add service, quality, features, and security, while making the transition seamless. Modern Windows terminal emulator application consultants will, for example, do a whole lot more than develop software and solutions for your company; they will bring you back into the 21st century.
Would you like to receive similar articles by email?