Emerging Technology for Online College – What's in Store?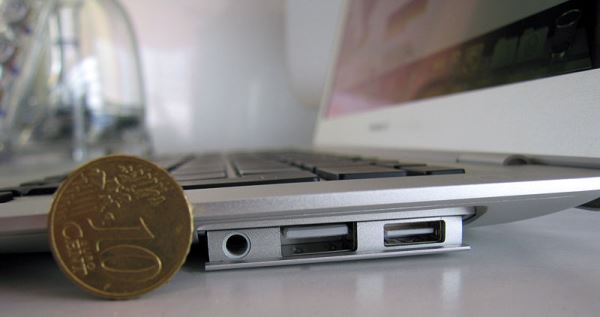 College isn't like it used to be. Advancements in technology have completely altered the way college students learn and the way instructors teach. Smartphones, iPads, e-books, computers and tablets have made notebooks, textbooks and printed syllabi entirely obsolete. And with this technological change, it's no surprise that modern students are completely dependent on technology. Some students are using technology to such a degree that they are forgoing the traditional classroom setting altogether, and enrolling in online college.
Seventy three percent of college students said they can't study without technology, according to Presta Electronics. Many are taking notes on their laptops. Smartphones, tablets and iPads have amazing apps students can use during lecture classes to record both audio and video. Meanwhile, 65 percent of students said they used digital devices to create presentations. Best of all, digital textbooks cost approximately 40 percent less than printed books. That's great for the students living in the digital age.
So what does all this mean for college students? The supplies needed for school are going to cost an arm and a leg, but they are necessities in the 21st century classroom. Here are some college gadget-worthy must-haves for 2013:
Laptops
A laptop for college students is like peanut butter on a PB&J sandwich—a necessity. Most university campuses offer deals on laptops and, if you can't afford one, they have renter options readily available. Personally, I prefer a PC to Mac. I recommend the Dell Inspiron 17, which has a very impressive 17″ HD screen a 3rd generation Intel Core processor. Prices start at $450 with basic features. For Mac lovers, the MacBook Air is the way to go. With two size options (11-or 13-inch) and the lightweight design, it makes for the perfect travel laptop. The MacBook Air is equipped with the latest Intel Core i5 and i7 processors with up to 60 percent faster graphics, according to Apple. Prices start at $999 for the 11-inch and $1199 for the 13-inch.
Data Backup
If you find yourself limited to campus study areas due to the lack of wireless hotspots, don't fret. The Seagate GoFlex Satellite Mobile Wireless hard drive is the perfect solution. At $200 this hard drive is worth the cash. You will be able to create a Wi-Fi hotspot anywhere you please, while also providing the backup you need. You can share a connection with up to 3 computers simultaneously, which is great for group projects or study time.
Smartphones
Rumor has it Apple will come out with a new phone, the iPhone 6, later on this year. The phone will feature a 5-inch screen and will not only be lighter but thinner, too. But if you're tired of upgrading your iPhone every six months, go with an Android device.
The Samsung Galaxy SIII is "designed for humans, created by nature." The 4.8-inch phone features an eight mega pixel rear camera and a 1.9 mega pixel front camera. The Ice Cream OS processor makes surfing the web fast and efficient. The phone is large, light, and slender and is one of the best on the market today.