Electric Car Tyres – How Are They Different?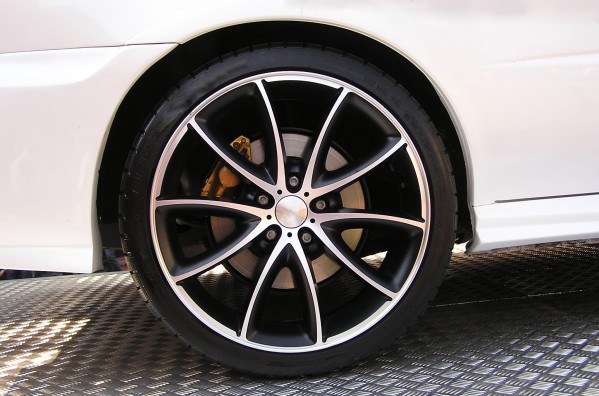 A couple of weeks ago, we witnessed a potentially significant milestone in the further development of the electric cars industry. Elon Musk from Tesla Motors, famous for their much lauded S series of electric cars, announced that Tesla is relinquishing all their patents to help other companies potentially interested in electric cars manufacture. This will do miracles for the industry and the advent of electric cars seems imminent.
How will the rest of the car industry adapt to the new circumstances? In this article, we will look into the tyre producers niche and try to answer to the question – how are tyres going to change to better suit electric vehicles?
Tyres as a Solution to the Problem
Using electricity to power cars creates a number of problems to overcome, but also opens numerous opportunities for solving those problems in inventive ways. A good example for this is the inherent problem with car batteries – they are expensive, slow to recharge and lose power with age. This is where the tyres come into play. With proper road infrastructure (read: wireless transmitters of electricity) it would be possible to recharge car batteries through tyres on the go.
We are still waiting for the necessary technology to make something like this happen, but, while we wait, what are we to expect from the electric car tyres of today?
Performance, Performance, Performance
The first and foremost concern when producing a tyre for electric vehicles is energy conservation. To find more about this, we asked our neighbors, the experts from Tyre King Seven Hills shop in Sydney to tell us what the main points of concern are when trying to create a power effective tyre. We were told that reducing rolling resistance is of the utmost importance, as well as lowering the noise level.
The big tyre manufacturers like Continental already mass produce electric car tyres and by looking at their models we can detect certain trends. For instance, in an attempt to improve the stability of the car as well as handling, Continental produces different sets of tires for the front and rear sides of the car. Their tyres are also created to minimize rolling resistance, which makes them narrow and large in shape (this kind of shape helps reduce tyre deformation).
Future Prospects
Other big manufacturers are joining the race for the market share as well. Michelin states that electric vehicles demand unique characteristics for the tyres and plans to include their Green X technology to further improve the battery effectiveness and range of the car. Experts from the company also noted that due to the fact that electric cars produce almost no noise whatsoever, the tyres made for them need to have the same characteristic – they need to be silent.
All things considered, it seems the electric cars created a tidal wave of innovation in all parts of the car industry. An exciting time is ahead of us – we are witnessing the process of creating the future of our transport and it seems to be a bright one.
Would you like to receive similar articles by email?