Why Should You Develop Mobile App for Your Business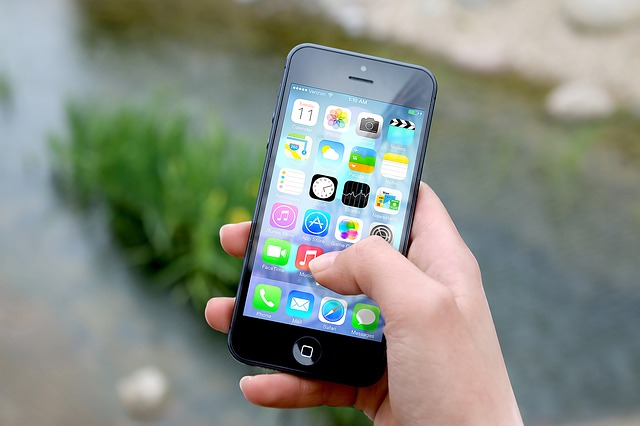 Start-ups and established businesses must develop mobile apps to boost business growth and efficiency. These Smartphone devices can give greater exposure to their brand and products worldwide. According to the Statista research, the number of Smartphone users will cross 2 billion in 2016. It also tells that average Americans spend more than 2 hours each day on their cell phone. Another research agency, eMarketer also informs that more than 236.8 million people use Smartphones. The overwhelming numbers of Cellphone users are the primary reasons for attracting target users, and exposing brand and products of the company through mobile apps. It is also true that most of these users regularly search useful apps on their phones, and while scrolling and scanning, your business app will also be visible on Cell phone user's mobile screen.
The other great benefits of the Business apps include:
Increase business efficiency and boost market share and presence.
Improve customers and organizations communication and coordination.
The business transaction can be carried out anytime and from any place.
The customers can get an immediate response to their queries, orders, and deliveries.
Can target a wider audience.
Advertising and Brand promotion are less costly and more effective.
Help in networking and promoting company brand and business among visitors and followers on Social Media, leading to greater marketing success.
Make customers aware of business promotional schemes like discount vouchers, codes, and coupons, gifts and special offers, and Deals.
Easy to manage company data, documents, invoices and other documents efficiently.
Mobile Apps Development
You can also develop a Smartphone device to get these and other benefits for your business. However, before starting a search for the developing company, you must decide a platform and operating system for your device. The next step requires searching developers. You can search the Internet, Social Media, and Forums to find developing companies.
You will also have two options for your mobile app development. You can directly outsource your product to apps developing companies or hire developers from them for your project. If you have not selected the operating system for your device, you can decide on IOS operating system because it is second largest and second most popular operating system in the world. The global market share of this operating system is also 9.6 percent, according to Statista.
iPhone Apps
There are millions of iPhone users worldwide because Apple is most popular and valued brand. The quality and features are also far more superior and advanced to other Smartphones, and possessing an iPhone is in itself a status symbol. Also, since its launch in 2007, more than 700 million Apple phones are sold. The users in the United States alone are more than 100 million. You can easily target and expose your business to these large numbers of users through your iPhone app.
The IOS operating system will also make it easier for these users to download your device. They can purchase their products directly from your Apple device. You can also manage your business more efficiently because there are many Apple devices and features on iPhone, and you can access them through your app. Also, customers, searching for similar products on their Cell phone can find your app and order for your product. You can also target these customers, get their attention to your products, and increase your customer base. It will also help you in more sales and revenues.
If you compare your IOS app with other operating system apps, you will find your device better in quality than others because Apple is most valuable and trusted brand in the world and it also demands iPhone Apps Development companies to adhere strictly to their quality and standards. When these developers develop your IOS app, they will also stick to the same quality standard. Therefore, if you are developing an Apple device for your business, you can be assured of its high standard and quality.
The security of business data is most important for companies. The risk of hacking and intrusion is always a threat to companies, and it is utmost important for them to prevent these security risks. In this respects, apps developed on IOS operating system has security features that can check these risks.
Would you like to receive similar articles by email?