How Custom Software Can Positively Impact Different Industries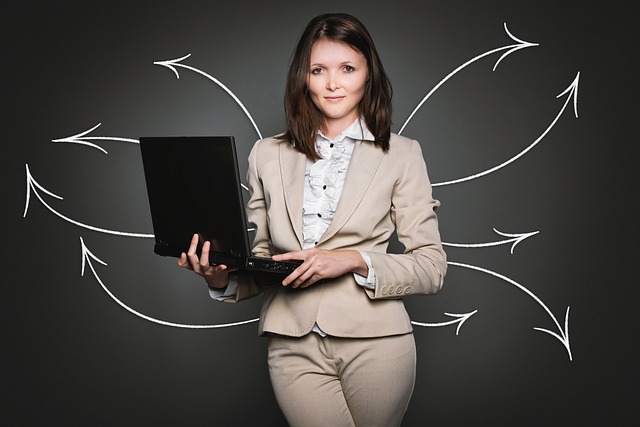 Custom software tools, platforms, and applications can impact different industries in so many distinct ways. Today, these bespoke, or tailor-made utilities are essential resources for companies looking to maintain a competitive advantage. Innovative custom software resources help different businesses stand out from the crowd, streamline their internal operations, and lower IT management expenses. Plus, they fortify technical security protocols and reduce reliance on third-party vendors.
Key Takeaways:
Healthcare: Streamlines operations, reduces costs, and enhances patient safety.
Enterprise: Boosts productivity, efficiency, and security, leading to long-term growth.
Education: Simplifies processes, supports online learning, and improves access to information.
Government: Navigates complex regulations, enhances security, and streamlines operations.
Nonprofit: Facilitates online donations, integrates with systems, and ensures secure contributions.
As a business owner yourself, you should consider how these advanced solutions are making a huge impact on major industries. This way, you can effectively decide if they are the right choice for your growing enterprise. To get started now, read on to learn how custom software can positively impact different industries.
Hospitals And Healthcare Firms
First and foremost, custom software applications can have an immense impact on hospitals and healthcare firms. These advanced systems offer a wide range of operational advantages for healthcare workers, administrators, nurses, and doctors alike. Investing in custom software tools, these medical businesses can replace paper processes, streamline facility-wide management processes, and capitalize on real-time data access. In addition, software helps to automate daily operations, limit human involvement, and eliminate manual errors. This, in turn, can reduce operational expenses and assure patient safety. Certainly, custom software can positively impact hospitals and healthcare firms.
Enterprise Corporations
In addition, custom software can offer serious value for leading enterprises and corporate businesses. Enterprise businesses regularly invest in custom software to maximize productivity, increase growth potential, and drive operational efficiency. Plus, these systems support external threat defense and serve as a smart long-term investment. In order to build these tools, businesses rely on a wide-range of development tools, programming resources, and supporting technologies. For example, many teams use a JFrog and Kubernetes Docker registry for secure provisioning with fine-grained access control. These powerful tools offer a universal repository that supports all your various CI/CD needs. Once installed, you can leverage these resources for high-performance, unlimited access to Docker Hub – along with official images. Surely, custom software can positively impact enterprise corporations.
Schools And Universities
Schools, universities, and private education institutions can all capitalize on custom software solutions. Custom software development has completely revolutionized the educational approach of these institutions. With these applications in place, schools can maximize enrollment, simplify course data access, and promote information accessibility. Some universities are additionally beginning to experiment with eLearning software platforms – where students can take courses, submit exams, and collaborate on group projects. These help facilitate flexible online learning, support longer knowledge retention, and enable personalization. Indeed, custom software can have a huge positive impact on public schools and universities.
Government Agencies
Moreover, many municipal, state-level, and federal government agencies can benefit from custom software solutions as well. Custom software applications are able to handle complex regulatory environments, compliance requirements, and interoperability posed by various governments. These agencies also have hard-to-navigate security regulations and volatile circumstances. That's why bespoke software is often the best choice to preserve governmental workflows, protect secret confidential data, and streamline day-to-day operations. With these solutions in place, even the most compliance-sensitive industries can stay fully-prepared to constantly changing circumstances. Absolutely, government agencies are a primary user of tailor-made software platforms.
Nonprofit Organizations
The nation's leading nonprofit organizations also use powerful custom software applications to supercharge operational efficiency. Since nonprofits often rely on online donations, many agencies look for custom software tools that support crowdfunding and payment processing. These platforms help connect donors to your cause. Then, they'll even integrate with accounting and CRM platforms to ensure seamless bookkeeping operations. Ultimately, this makes the process of contributing to nonprofits safe, simple, and secure. Further, these solutions defend user information – so that organizations can effectively nurture donor relationships for the long-term. Definitely, leverage custom software to maximize productivity within nonprofit organizations.
Conclusion
There are several different ways in which custom software positively impacts different industries. First off, these solutions can offer immense value to hospitals, healthcare firms, and medical offices. In addition, they help enterprise businesses maximize productivity, promote scalability, and capitalize on task automation functionality. This is largely powered by artificial intelligence (AI) and machine learning (ML). Additionally, many public schools and colleges use these tools for student retention, consistency, and knowledge retention. Moreover, these tools are routinely used by government agencies at the municipal, state, and federal level. Further, they help nonprofit organizations maximize speed and replace paper processes so they can focus on giving back. These tools help companies simplify donations collection, systems integration, and customer interactions. Follow the points highlighted above to learn how custom software can positively impact different industries.
Would you like to receive similar articles by email?