Want to Create an App, Where Should You Begin?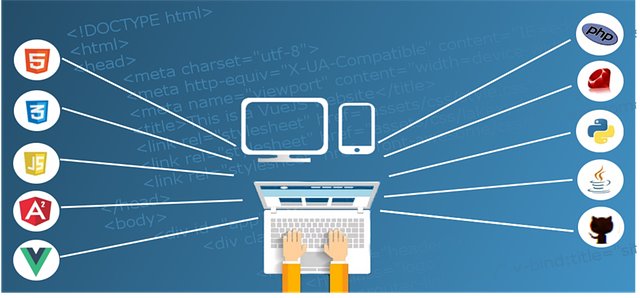 While constructing and giving shape to your first ever app it is very natural that you will be asking yourself several questions. You might be re-thinking your decision all over again and might also wonder whether this whole endeavor is effectual. You might also end up thinking whether people all over will even get to know about your creation. However, keeping all these thoughts aside once you are into this venture you shouldn't really step back.
You might have an awesome idea inside your head but you aren't very sure of how to move on with it. Some people may advise you to take the help of a developer and put in a lot of your money to convert your dream into reality. However, just some effective planning and meticulous work can get you what you are looking for without having to spend a fortune.
There are some really crucial points you need to look out for and always consider them before you move ahead with your plan and by doing so your process will become a lot less hectic and much more organized. For all those who are venturing into this app building and marketing procedure for the first time, this article here enlists some of the common thoughts you need to think about over and over again.
Some of the steps you need to take when beginning
The very first thing that you begin with is the idea. You need to set up the framework on pen and paper first. As opposed to traditional belief, app building first needs to be resolved and given a structure in pen and paper and not by getting complex computer programs solved and coding. Then you need to focus on the issue or problem your app will deal with; whether you would want it to make the lives of people easier and how attractive is it going to be for the users. Your ideas need to be very clear-cut and need to have very specific motives otherwise it won't really be able to survive in the market for long.
The research that will go behind building your app needs to be a lot. More and more research will just sharpen your ideas even more and also help you evaluate your competition. You might be under the impression that your thought is unique and never dealt with before. Well, you might be mistaken because there might be already someone who has made an attempt at it. What you have to do is you can move ahead with this idea but you have to know how to be able to build it and present it in such a different way that it becomes notice worthy enough. The presentation and build up in this job do the main work.
Try and find out how much viable your idea is; this is a very important step because this is where through the help of the internet you will try and figure out about copyright issues and whether your idea has any kind of defect or not. You need to realize how the market is working and if you understand your app won't work out then it will just save your time and money. Then you will focus on the ways in which it can be made better and more likable.
Now you need to shift your radar to the point of making money out of your app. You need to market it very efficiently and this is where your intelligence also comes into play. You need to build your app in such a way that you are able to mint money from it and also create a mark by bringing something new on the table. You also need to look out for the fact that to which age group does your app cater to because a lot of your sales depends on that; it will make you realize what kind of a target audience you are serving. You need to have an improved customer experience for the best results.
After all this research and building job is done with you can finally start working on giving shape to your ideas. You need to design your look with patience so that it has a lasting impression in the minds of the users and they don't find it too confusing to handle it. It is up to you to decide whether you would hire a designer for this part of the job or you are skilled enough to do it. You should put the maximum energy into the UI designing because that very much decides the fate and success of your app. Wire-framing is very much the foundation for the development of your apps and there a lot of sites online where you can seek help from.
The outlook for developing your app is very necessary. Whether it will be of a native type which requires the maximum time to develop but gives the best user experience, or web apps that are cheap to build and can run on various platforms, or the hybrid approach which is the latest one in business.
The predominant factor over here is you need to test your app a multiple times before you plan on releasing it in the market. You need to go through all the parts carefully and see whether everything is functioning smoothly. You will always have the scope of modifying and rebuilding it unless it is released in the market. Your finished product needs to be absolutely perfect and almost flawless.
Conclusion
The process of web application development is now trending more and more. Our future is standing on this and with each passing day, there are more and more interesting and intriguing ideas coming into play. Irrespective of whether the response will be positive or negative builders are not afraid to take the risk and are anyway coming up with apps that are changing many lives. This article here will definitely help you put your ideas into right focus and make your app development process enjoyable.
Would you like to receive similar articles by email?