Is Your Construction Site Security Lax? Here's How To Improve It!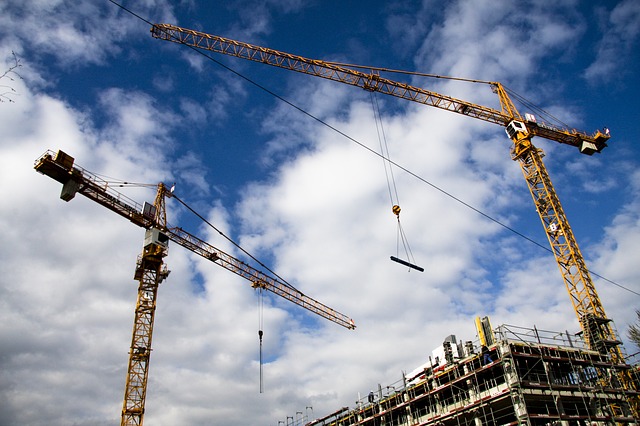 Construction sites are always hives of activity. Dozens of people will do things in and around each site. You'll often find laborers, supervisors, electricians and engineers carrying out various tasks. Builders and roofers will also be doing their bit too.
Because construction sites are such busy places, it can sometimes be hard to keep on top of security. As a result, some thieves take advantage of that fact. They could steal plant machinery and power tools in broad daylight if they wished!
Of course, it doesn't have to be that way. If you want to cut down on theft at your construction site, there are some practical steps that you can take. They are as follows:
Install a security fence around your construction site
Before you do any major work, the first thing you need to do is fit a perimeter fence around your site. Fencing defines a clear boundary between your construction site and public areas. Any unauthorized persons that enter your site are more likely to get spotted.
You can install metal or wood fencing at your construction site. Some site managers even add barbed wire at the top to prevent people scaling the fences! You should make sure that your fences are strong and durable.
It's also worth fitting some safety notices to the fencing by any entrances and exits. That way, you can make sure your site is safe as well as secure.
Fit CCTV security cameras
You can't be in two places at once. Regardless of the size of your site, you should install CCTV security cameras. Today's models can connect to the Internet. Plus, you can even get battery-powered and wireless models too.
That means you don't need to run a length of electrical cables across your site to power them. I recommend linking the cameras up to a control center. That way, someone is in charge of looking out for any unusual or suspicious activity. When a problem gets discovered, they can alert the authorities on your behalf.
Add GPS tracking to your plant machinery
The sad truth is construction sites often have to pay for replacement plant machinery. Why? Because many get stolen and sold on the black market. Sure, there are steps you can take to disable the vehicles like removing ignition wires and keys.
But, you could also invest in construction GPS tracking systems. That way, should the worst happen, you can find out where your machinery is.
Keep a log of site visitors
The one thing you should always do is have people that go to your site sign into a log book. Even if they are your employees. Doing so will ensure you can keep a track of who was at your site and the times they left.
Aside from security reasons, it also makes sense from a safety point of view. What happens if you had to evacuate the site. Could you account for all the people that were there? Your log book can help you out when you need to do a "head count" in those circumstances.
By following the above tips, you can make sure your site is more secure. Good luck!
Would you like to receive similar articles by email?