How to Choose a Good Gaming Desk on a Tight Budget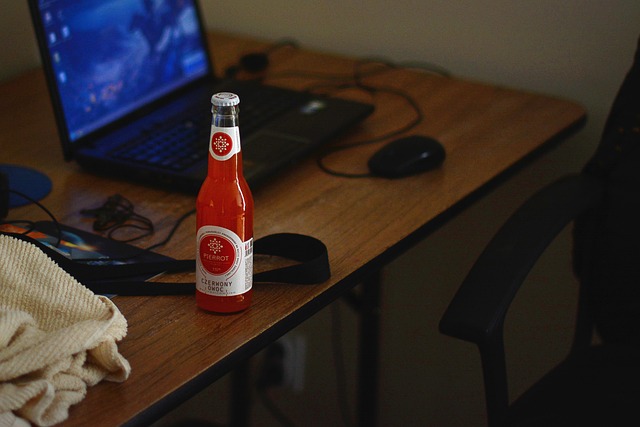 If you are an enthusiastic gamer, you know how important having ample space while you are gaming is. Remember that you have several accessories that you use for gaming. While buying a gaming desk, you might want one that can accommodate all of them. Before getting into details on what your gaming desk should look like, pricing is an essential factor. With the availability of a variety of gaming desks in the market, it should not be too hard for you to stumble upon a good one. The following is a checklist for getting a good gaming desk at an affordable price.
1. Material and structure
Gaming desks will come in different types of materials and texture. Some are made of glass, wood, PVC and particle board to mention a few. The different materials may lead to different pricing, also depending on the manufacturer. What are your needs? Do you need a desk that you may want to move around? A PVC desk would be useful in this case. However, if you are looking for durability, desks made of solid wood and metal will be your best picks.
2. Space
It is quite obvious; you wouldn't go and get a desk that will make you need to move apartments because of space. For this reason, while you are getting the best deal of a desk, consider the space available back at your condo. Remember that you are on a budget. Moving to another apartment because your desk does not fit in the available space will accrue more expenses.
3. Accessibility options.
You need an affordable desk that gives you accessibility options, that is small drawers to keep your mouse, books, CDs and other items. It will save you from having to spend more to get storage boxes or bags. Also, it will be very convenient for you not to have to leave your gaming chair to go and get a drink or a handkerchief as it will be in your reach.
4. Price
Another critical factor to consider while buying a gaming desk is the price. How much have you allocated for a gaming desk? Budgeting beforehand will go a long way in helping you get the best quality with your budget.
5. Shape of the desk
Gaming desks come in different shapes. Others are rectangle with some space left for you to slide your chair. Some are designed to fit in a corner. Why is it essential to put shape into consideration when getting a desk? Well, not all of the shapes will work with your room, more so space you have at your place. If you have limited space, a corner desk will be perfect. If you have enough room, any shape could work, be it oval or rectangle.
6. Adjustment
You can get the best deal on a budget by getting a gaming desk that is adjustable. Most of the games will require for you not to be too rigid. Different games call for different gaming angles. In as much as you might get a chair that is adjustable to help you accomplish different heights of comfort, getting a gaming desk that you can adjust too makes everything better. An adjustable desk will spare your neck from the agony of having to look up every other minute. If you are on a budget, it is advisable that you get an adjustable gaming desk as it will be able to meet your changing preferences for comfort in the long run.
7. Usability
Before you write off your check, ask yourself this, how long are you going to be able to use the desk? Remember desks are meant to be for long-term use. For this reason, you will need to get a desk that will be able to give you the comfort and support you will need for an extended period of gaming. If you are not keen on the usability of the desk, you might end up having back pains and issues with your posture. You might even be forced to buy a new desk all over again.
8. Assembly
Some of the desks might need some sort of assembly. The assembly process might appear to be easy for some people, but it safe not to make any assumptions on the same. Before you take the desk home, be sure that you can be able to put it together. Some of the desks may have complicated assembly and might require you to pay for an extra hand to help put together.
Now that you are equipped with a checklist for a gaming desk purchase, nothing should stop you from getting the best deal in the market for a great price!
Would you like to receive similar articles by email?